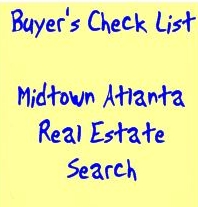 Midtown Atlanta Real Estate Buyer's Check List
As your Buyer's Representative, we are here to make the process of finding your new Midtown Atlanta condominium or home as easy as possible. If you have the right team working for you, it should not be a stressful experience. Instead, it should be exciting!
To help you with this process, we have developed this check list to help you and serve as a road map.
Get pre-approved for a mortgage.

Here you will meet with a lender, and get your necessary documentation together to submit with your loan application. This will include items like paystubs, W2's, past tax returns, bank statements for your checking, savings and stock accounts. Once we have found you a home or condo, we will provide the additional information needed like the purchase agreement and amendments.
Determine your Wants and Needs
If looking at condominiums, low rise, mid rise or high rise building. What type of amenities do you want? How many bedrooms, baths? Does it need to be close to transportation? If a single family home, again bedrooms, baths, garage, yard, bonus room or room for future expansion? What they of home style, ranch, traditional, craftsman, etc?
Select Your Buyer's  Agent
Certainly, if you are here, we hope it will be us! But, you need to make sure the chemistry between you and the agent works for both. Make sure that the agent has fully explained the home or condominium buying process to you and reviewed the Exclusive Buyer Brokerage Agreement that is required by Georgia State Law if the agent is to represent you.
Let the Search Begin
Begin searching for your Midtown Atlanta Condominium or home! You can search right here by specific building, or Midtown Atlanta Community. As your Buyer's Agent, we also set up search criteria and keep you advised of new listings as the come on the market. We encourage you to search as well, making sure you communicate with us on what you see and find so we compare notes.
Part of this search process is to check out the neighborhoods you are looking at. To look at specific condominium buildings and compare them, you will need a real estate agent to help you gain access. If looking for a single family home, you can drive the neighborhood to learn more about traffic, location of area services and even meet potential neighbors.
Prepare Your Purchase Offer and begin Negotiations
Now that we have found the home you wish to purchase, we will work together to further investigate the community or building, look at past sales comparisons, determine our pricing strategy and complete a Purchase and Sale Agreement.
Complete Inspections and Other Contingencies
The purchase agreement will call for a due diligence period (although not always) whereby we will complete a home inspection to further assess the condition of the home and determine if any repairs need to be completed by the Seller. If the purchase is and "as-is" sale, we will determine if the condition warrants the price and we are comfortable with the potential repairs. During this time period, you will be completing the appraisal and loan approval with your mortgage lender. Should we determine there are issues with the sale, we can discuss options to end this sale, and move on to another property.
Final Walk Through
We have cleared the above steps with repairs, appraisals and loan approvals. This is a crucial step in the buying process. We want to make sure all requested repairs have been completed satisfactorily. If the home had been occupied, and the Seller has moved out, a walk through will determine there was no damage done during the move out.
Closing Day!!
An Exciting day indeed as we sit down at the table and sign the necessary loan documents to transfer the ownership of the property and get your mortgage started on your new home!
During this process, we may need to add other steps, based on your personal situation, or that of the Seller. Foreclosures and short sales certainly would change or add additional steps.
It is our role as your adviser to look out for your interests which we do so at no cost to you.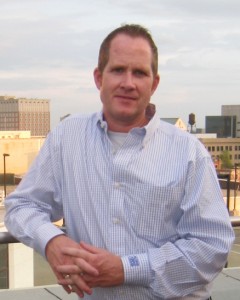 For More Information on how we can best serve your Midtown Atlanta Real Estate needs, please fill out the online contact form or call us at 770.713.1505.
We specialize in Condominium homes in Midtown Atlanta and other In Town areas of Atlanta. If you are planning to Buy or Sell real estate, let us help you explore all the possibilities available to you and help you find just the right home you will LOVE!
For a Quick Look at Midtown Atlanta Condominiums:
Midtown Atlanta High Rise Condominiums
Midtown Atlanta Mid Rise Condominiums
Perhaps you are interested in Historic Midtown? Take a look at Homes For Sale In Historic Midtown Atlanta