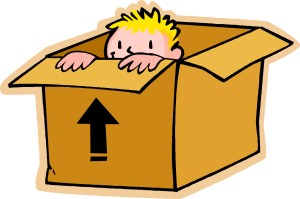 I've done Relocation. Not once or twice…but  SEVEN times when I was in corporate America with Hilton Hotels and Nikko Hotels. And, I've done countless inter-city moves with a U-Haul truck. I know what moving is like!!!
Cross town is not a huge deal….but cross-country to a new city and state…now that's some stress! And one of the big challenges is Where Are you going to Live?
Congratulations On Your GATech Employment
I may not be the first, but let me Congratulate you on your GATech employment. NOW, Where are you going to live?
Certainly a number of factors need to be considered when you look for your new home in Atlanta! Single? Married? Children? Pets? Cars? Toys? (I'm referring to the adult kind like motorcycles or maybe a boat!) But another very important factor you have to consider is your commute time from home to the GATech campus! It could be minutes….or hours!  Whether you have had an opportunity to visit Atlanta before you move, or you are arriving here in time to start work, never fear….MyMidtownMojo is here to help!
Whether you want to live in a Midtown Atlanta condo and walk to the GATech campus, or you need room for the family, schools and the adult toys, we can help you find the right neighborhood to call home. Do we specialize in Midtown and Intown Atlanta Real Estate? You bet! Can we help you find other neighborhoods that meet you family and housing needs? You bet!
So whether you just learned you are coming to Atlanta, or you are here and need to find the right place to live, MyMidtownMojo is ready to help!
We've moved before. A strange new city. Where is everything from the market to the mechanic? The cleaners to the car wash? Yep, been there and done that. And to have someone there that can help you, or your family find their way around…well that just makes the transition that much easier.
Once we complete your Celebration and you have the truck at the door (or the loading dock) I'm not going to disappear!! I'm here to continue to help you! Whatever the question you may have, I'm just a call, click or text away!
Congratulations on your GATech Employment! Now let MyMidtownMojo help you find your new home!

View Georgia Tech in a larger map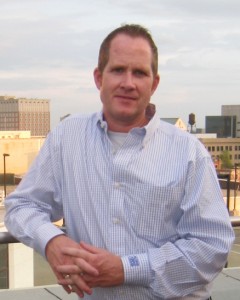 For More Information on how we can best serve your InTown Atlanta Real Estate needs, please fill out the online contact form or call us at 770.713.1505.
We specialize in InTown Atlanta Real Estate single family homes and condomiums. If you are planning to Buy InTown Atlanta real estate, let us help you explore all the possibilities available to you and help you find just the right home you will LOVE!
Please use the following links to Search for Homes by Intown Atlanta Neighborhoods or Zip codes!
Are you looking for a specific Intown Atlanta neighborhood to focus on? Contact Thomas Ramon Realty and we can set up a search for any specific neighborhood you are looking for