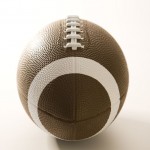 I think the saying "Are you Ready for some Football" comes from the NFL advertisements, but it still works here!
Georgia Tech 2012 Football Season
Georgia Tech has long been a part of Midtown Atlanta, and when Football Season arrives, and it's a home game at Bobby Dodd Stadium, it feels just like ANY college town with a home game!
2012 Schedule
The lineup for this year gives Midtown Atlanta residents 7 changes to see the "home team" play right here! Here's the schedule:

Homecoming will be October 27th at the game against Bringham Young University!
Georgia Tech 2012 Season Tickets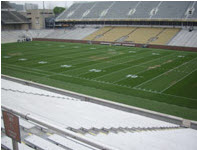 I hate to admit, I've never made it to a game…yeah, yeah, shame on me! Season Tickets can range up to $70 PER GAME, if you have really choice seats! I tried to "purchase" some of those seats, and was not successful. I guess that means they are already gone.
You can purchase Georgia Tech 2012 Season Tickets here. They actually have a $249 package for 7 homes games! That comes out to around $35 per game! Not a bad deal! And not bad seats either. The ticket site gives you a sample picture of where the seats are (pretty cool!) This picture is of the location of the seats I selected at this price.
You might be like me and not ready to make that "full season" commitment You can purchase Single Game Tickets here. This is a great option if you don't know your schedule long term, or know you specifically want to see a certain game. Maybe you are an alumnus from the other school! Get your tickets now!
But, you might be a recent GATech alum living in Midtown Atlanta? • Georgia Tech (Atlanta) New Alumni may purchase up to two (2) season tickets at a special rate of $150 per ticket; Additional season tickets may be purchased at full price. The TECH Fund is not discounted. To be eligible for the new alumni discount, you must have graduated in December 2011 or will be graduating in May 2012 or August 2012. Sweet!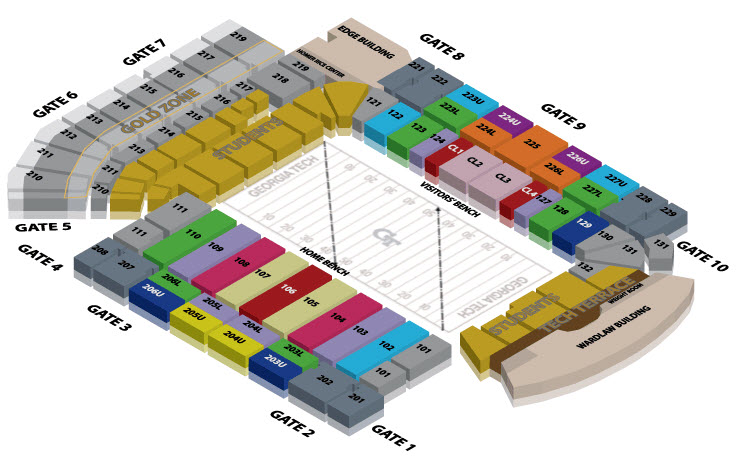 Looking to entertain a group of clients? Maybe an office event or a Sales Contest Reward? Check out the Hospitality Packages!
Pre-Game Options
Maybe you live in the Metro Atlanta area, or are driving in from the surrounding states? (That is one thing about Football in the South! Many of the campus' are within a 6-8 hour drive, so alumni drive in for the home games, and the away team even gets a great showing! I remember seeing lots of Orange last year when Clemson was in town!)
You might be looking for a place to meet up with fellow Tech alumni, or just grab something to eat and have an adult beverage before the game! Your closest restaurants will be in Tech Square at 5th and Spring Street. But if you are looking for more the "sports bar" type of place, then you might consider Marlow's Tavern, located at 8th & West Peachtree in the Plaza Midtown condominum building. Additional options include City Tap (Former Gordon Biersch on Peachtree Street), Taco Mac and Hudson Grille, all located on Peachtree Street, between 6th and 9th Streets. There is also Cypress Pint and Plate, located at 6th and Cypress, which is a close walk to campus.
Remember the Tech Trolley stops at the Midtown MARTA Station as well as at West Peachtree and 7th for transportation onto the campus. As a word of caution, a new company has recently purchased the parking at Viewpoint, Spire and Metropolis buildings, and the rates have jumped dramatically. Look for surface parking lots to be a cheaper option. As a reminder, "Clean Your Car" and don't leave anything visible.
Overnight Accommodations Needed?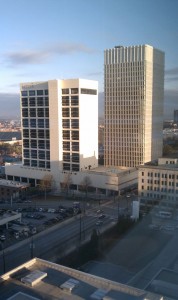 You've got numerous options in the Midtown Atlanta area for hotels. Most likely, they won't be cheap, but hey, it's 4 buds splitting the cost, right? Here are some of your options, most likely ranging from MOST expensive to least:
NOTE: While I've provided links to the websites and phone numbers, I know that Georgia Tech alum are well…techie, right? Don't forget to check places like AAA if you are a member for discounts, as well as sites like Priceline.com and Hotwire.com. Now most all of these hotels know it's a game weekend, but you never now when you might find that hidden deal!
If you just happen to be flying into Atlanta for a game, same yourself the cost of a rental car and parking. Take MARTA from the Atlanta Airport and exit at the Midtown MARTA station. If you are traveling light (luggage that is) the Renaissance and Georgia Tech Hotel are an easy walk from the station. I'd not walk to the Courtyard, just because of location and distance. And the Hampton Inn is accessible from the North Avenue MARTA station!
And as you should do in any major city, always be aware of your surroundings.
Welcome to the Georgia Tech 2012 Football Season!
Post Note – October 9, 2012 — The links to the ticket purchase have stopped working. I've tried to re-establish them and it's all funky! Just Google GATech Football, and the go the the Ramblin'Wreck site to purchase individual game tickets. There are only three home games left, October 20 and 27 and November 17.