Homes For Sale Near Emory University
Emory University along with the Centers For Disease Control (CDC) are located just a little less than 5 miles from Midtown Atlanta. As a result, many people find living in Midtown Atlanta (particularly for condominium living) to be very convenient to the Emory University Campus. And depending on your major, Emory University Hospital Midtown is right here!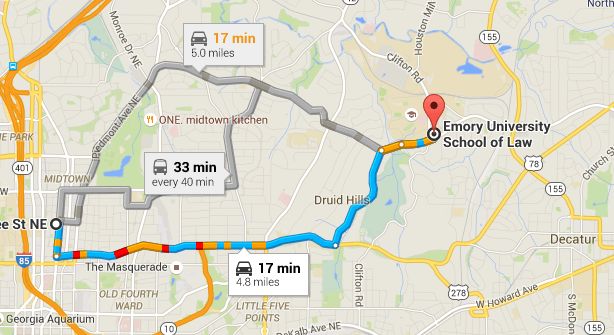 There are many areas around the campus to consider living, from smaller condominium communities to single-family homes with a wide price range for all of them. 
If you are looking for specific information about Emory University, we'd suggest the links below. This page will focus on real estate and Homes For Sale Near Emory University. 
The neighborhoods and Homes For Sale Near Emory University vary grately by names and areas. We will include specific neighborhoods where we can, but we've also set the following searches around the campus area by Zip Code.