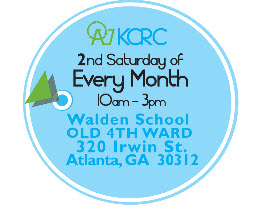 I think there are many an individual in this world that think our resources are endless. We will never run out of clean water, fresh food, trees for lumber, etc. Along the same lines, these same people probably do not believe in global warming or how wacky our weather seems to be in the last few years. And they probably figure that throwing a used ink cartridge or old remote control into the garbage will not hurt anything either.
Well, they probably aren't, it quite possibly is, yes it does.
So the next time you clean out your closet, garage or storage unit, think twice before you just toss that stuff in the garbage. Take it to the Midtown Atlanta Community Recycling Center, sponsored by Keep Atlanta Beautiful. Held the second Saturday of each month, (the next being December 10th) it's conveniently located in Old Fourth Ward at the former Walden Middle School at 320 Irwin Street, ATL 30312. So, just what will they take for recycling?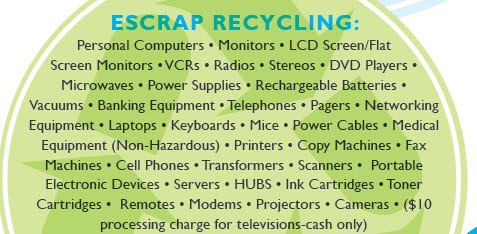 I'll just bet you've thrown one of those items in a garbage can before? I know I have!
They also do paper shredding! Perfect place to get rid of those tax receipts (not your return…save that baby!)
Be sure to visit the Midtown Atlanta Recycling Center and do your small part to help the enviornment for the people that will follow us!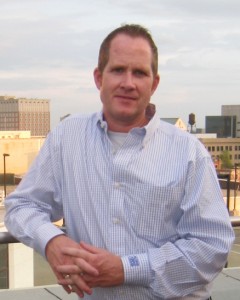 For More Information on how we can best serve your Midtown Atlanta Real Estate needs, please fill out the online contact form or call us at 770.713.1505.
We specialize in Condominium homes in Midtown Atlanta and other In Town areas of Atlanta. If you are planning to Buy or Sell real estate, let us help you explore all the possibilities available to you and help you find just the right home you will LOVE!
For a Quick Look at Midtown Atlanta Condominiums:
Midtown Atlanta High Rise Condominiums
Midtown Atlanta Mid Rise Condominiums
Perhaps you are interested in Historic Midtown? Take a look at Homes For Sale In Historic Midtown Atlanta