Being a smaller Midtown Atlanta condominium community with only 117 homes, the Midtown Atlanta Market Report for 905 Juniper Condominiums, June, 2012 looks different than those communities with 300-400 homes. But, the level of activity is still down compared to several years ago. 905 Juniper is located just one block off of Peachtree Street at 8th and Juniper Streets.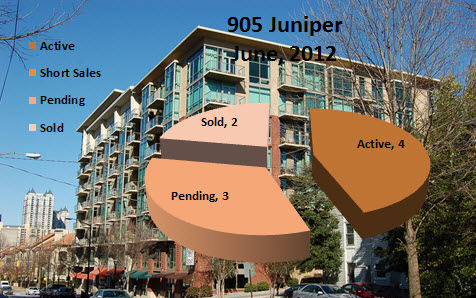 The breakdown of the above is as follows:
4 Active Listings ranging in price from $224,000-$649,000. (Side note, #414 is listed at $649,000 while #714 is listed at $625,000)
3 Listings are Pending Contract at $179,000, $259,000 and $350,000.
2 Listings Sold in June at an average Sales Price of $189,366. Considering there were no sales in 2011, that is good news.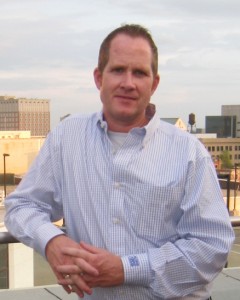 For More Information on how we can best serve your Midtown Atlanta Real Estate needs, please fill out the online contact form or call us at 770.713.1505.
We specialize in Condominium homes in Midtown Atlanta and other In Town areas of Atlanta. If you are planning to Buy or Sell real estate, let us help you explore all the possibilities available to you and help you find just the right home you will LOVE!
For a Quick Look at Midtown Atlanta Condominiums:
Midtown Atlanta High Rise Condominiums
Midtown Atlanta Mid Rise Condominiums
Perhaps you are interested in Historic Midtown? Take a look at Homes For Sale In Historic Midtown Atlanta