I've been selling Midtown Atlanta condos for 8 years now.  But I was surprised when I did the Midtown Atlanta Market Report for Cornerstone Village  for June ,2012. Only TWO homes listed For Sale!
Many a savvy buyer jumped on the wagon last year when Cornerstone Village had foreclosures that could be bought for $50-80,000! Imagine, a Peachtree Street address for $50,000??? There may still be some future chances in this Midtown Atlanta community, but one would need to act quick. Whether they will be in the form of foreclosures or short sales remains to be seen.
 Many home owners owe more than the value of their Cornerstone Village condo, but don't want the credit smear of a short sale on their credit. So, there they sit. The community is at rental capacity, and infact at this time is not eligible for FHA financing for buyers.
Here is a picture of the Midtown Atlanta Market Report for Cornerstone Village, June, 2012.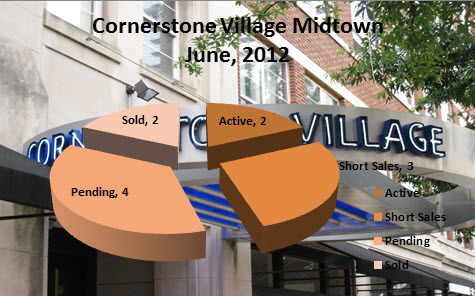 2 Active Listings at $109,000 and $225,000
3 Short Sales Pending Lender Approval at $75,000, $115,000 and $170,000
4 Pending (Under Contract) ranging from $69,000 to $248,000
2 Sales in June at $96,000 and $167,000
7 Sales in June, 2011 6 of those Sales were UNDER $100,000 and 1 at $145,000
Cornerstone Village still can represent value to the Midtown Atlanta condo buyer. Of course, this community is not like the newer highrises, but if you are looking to be close to GATech, this is a great choice.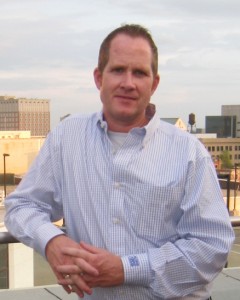 For More Information on how we can best serve your Midtown Atlanta Real Estate needs, please fill out the online contact form or call us at 770.713.1505.
We specialize in Condominium homes in Midtown Atlanta and other In Town areas of Atlanta. If you are planning to Buy or Sell real estate, let us help you explore all the possibilities available to you and help you find just the right home you will LOVE!
For a Quick Look at Midtown Atlanta Condominiums:
Midtown Atlanta High Rise Condominiums
Midtown Atlanta Mid Rise Condominiums
Perhaps you are interested in Historic Midtown? Take a look at Homes For Sale In Historic Midtown Atlanta