What's Happening in the Midtown Atlanta Real Estate Market?
As you know, our Monthly Market Reports usually are broken down by each specific condominium building in Midtown Atlanta. If you don't think those reports take time to create, think again! But, they are a microscope look at the Midtown Atlanta market. So this month, and each month forward from now on, we will also do a "birds eye view" of the Midtown Market.
Now, ask anyone the definition of Midtown,and you will get a variety of answers. So, as a disclaimer, here is the copy of the boundary map that I am using to create this specific report.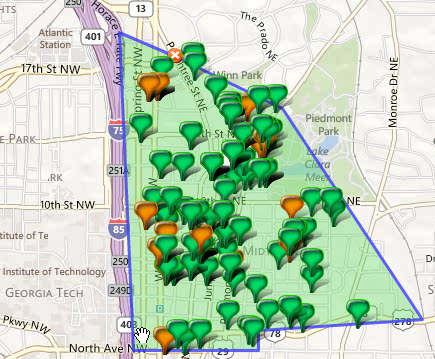 Midtown Atlanta Market Report for July, 2012
Here's the  "chart version" for those that like that type of reference point.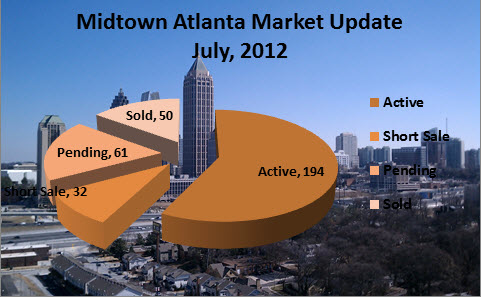 To look at these numbers a bit closer, the 194 Active listings actually include 10 that are on a Contingency of some sort, but it inspections or financing.  There are a total of 93 homes Under Contract, but that is broken down by 32 "Pending Lender Approval" or most likely short sales, and 61 homes Under Contract via a traditional or non-distressed sale.
50 Homes Sold in July, 2012. The sales prices ranged from a low of $36,100 to a high of  $469,900.  How does that compare to sales of years past? Take a look at 2011, and 2010 to compare.
In July, 2011, there were 34 Homes Sold, with a price range of $43,900 to $409,900.
In July, 2010, there were 39 Homes Sold, with a price range of $59,900 to $399,900.
The number of homes sold dipped in 2011, but then rose sharply in 2012. Sales prices on the upper end have increased each year while the lower end has dropped each year.
When you consider the number of condominium homes contained in our define search area, and we only have 184 homes on the market, this is very much a Seller's market. Buyer's have limited inventory to choose from, and we've heard of numerous multi-offer situations on homes as Buyer's compete for the home they want.  It is also nice to see a higher number of Under Contract listings that are non-distressed sales.
Again, a word of caution when looking at market numbers. They can be analyzed a number of ways. But all indications are prices are on the move up, and inventory is down in the Midtown Atlanta Real Estate Market!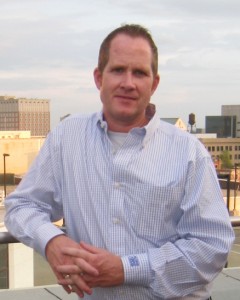 For More Information on how we can best serve your Midtown Atlanta Real Estate needs, please fill out the online contact form or call us at 770.713.1505.
We specialize in Condominium homes in Midtown Atlanta and other In Town areas of Atlanta. If you are planning to Buy or Sell real estate, let us help you explore all the possibilities available to you and help you find just the right home you will LOVE!
For a Quick Look at Midtown Atlanta Condominiums:
Midtown Atlanta High Rise Condominiums
Midtown Atlanta Mid Rise Condominiums
Perhaps you are interested in Historic Midtown? Take a look at Homes For Sale In Historic Midtown Atlanta