I've been in MidCity Lofts quite often in the past couple months as I work with Georgia Tech Parents looking for off-campus housing for their son or daughter. I had the pleasure of closing on a home in January for a student/employee from GATech!  I mean talk about convenience to the Georgia Tech campus…you are across the street from Technology Square!
But, when we look at the Midtown Atlanta Market Report for MidCity Lofts for March, 2012….it's unbelievable! We almost did not make a graph for this one…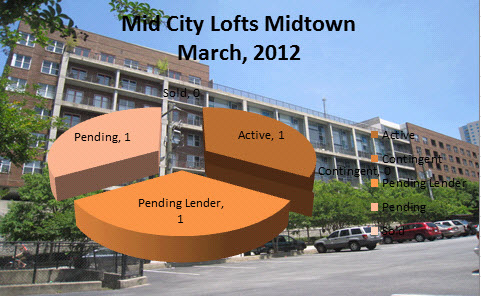 That's right. ONE home on the Market! And 2 Under Contract! WOW! No wonder I can't find homes for these Georgia Tech parents with inventory like that! Yikes!
MidCity Lofts is a cool building! From the massive stacked stone granite wall in the lobby to the rooftop lap pool and the SkyDeck…this is a great community! The home owner's association recently renovated all the hallways and the entire club room located on the top of the building. It really shines now!
MidCity Lofts really is THE closest condo building in Midtown Atlanta to the GATech campus!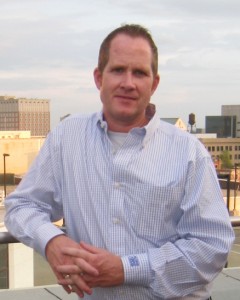 For More Information on how we can best serve your Midtown Atlanta Real Estate needs, please fill out the online contact form or call us at 770.713.1505.
We specialize in Condominium homes in Midtown Atlanta and other In Town areas of Atlanta. If you are planning to Buy or Sell real estate, let us help you explore all the possibilities available to you and help you find just the right home you will LOVE!
For a Quick Look at Midtown Atlanta Condominiums:
Midtown Atlanta High Rise Condominiums
Midtown Atlanta Mid Rise Condominiums
Perhaps you are interested in Historic Midtown? Take a look at Homes For Sale In Historic Midtown Atlanta