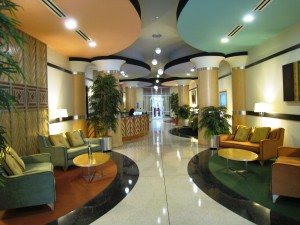 The Midtown Atlanta Market Report for Spire Midtown shows quite a shift in the Midtown Atlanta condo market. Just a couple years ago, you would of seen 20-30 listings in this building. Now, current inventory is only 11 homes For Sale, and only 3 sales were completed in December, 2011. Of the 11 listings, only two are listed as Short Sales. However, past sales in the building have been lower due to foreclosure and short sales, so there might be appraisal issues on those homes that are not distressed sales. Sales since August, 2011 have been below $120,000 for a couple of the homes.
Spire Midtown is still one of the most popular buildings to live in. When showing in the building, residents you speak to on the elevator, in the lobby or club room are always upbeat and positive about the community.
Here is a look at the activity for December, 2011 at Spire Midtown Atlanta.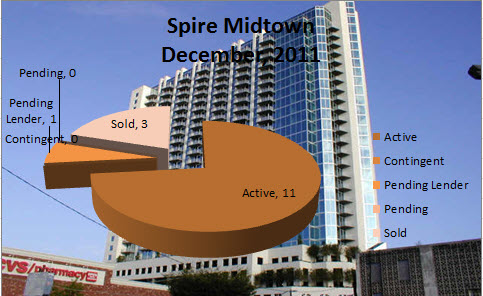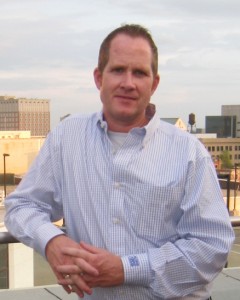 For More Information on how we can best serve your InTown Atlanta Real Estate needs, please fill out the online contact form or call us at 770.713.1505.
We specialize in InTown Atlanta Real Estate single family homes and condomiums. If you are planning to Buy InTown Atlanta real estate, let us help you explore all the possibilities available to you and help you find just the right home you will LOVE!
Please use the following links to Search for Homes by Intown Atlanta Neighborhoods or Zip codes!
Are you looking for a specific Intown Atlanta neighborhood to focus on? Contact Thomas Ramon Realty and we can set up a search for any specific neighborhood you are looking for!