As we look at the Midtown Atlanta Market Report for Viewpoint Midtown May, 2012, we see the number of homes For Sale has inched up by 2, but the number of homes that closed in May, 2012 was down to only ONE! There are 4 homes Pending Sale compared with 3 homes last month.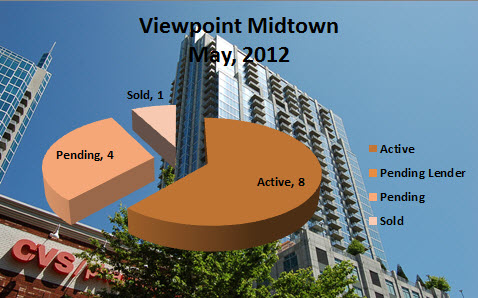 8 Active Listings — 1-bedrooms range from $179,000 – $194,000 and 2-bedrooms range from $274,000 to $350,000
4 Pending Listings with a 1-bedroom average of $207,000 and a 2-bedroom average of $301,000
1 2-bedroom home sold in May, 2012 at $325,000.
In May, 2011, there were two sales of 1 bedrooms with an average Sales Price of $197,000
So far, Viewpoint has only had a few foreclosures so that is helping to keep the prices in the building stable. This is still a MyMidtownMojo favorite building, but we now caution Buyers that the HOA recently changed rules and the Club Room can no longer be reserved for private resident events. So, if you are familiar with condominium buildings and residents having birthday or holiday parties in the club room, you won't be doing that at Viewpoint anymore!  Just something to keep in mind!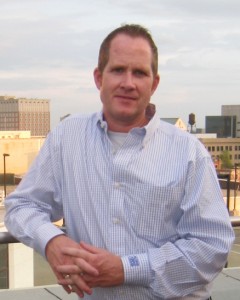 For More Information on how we can best serve your Midtown Atlanta Real Estate needs, please fill out the online contact form or call us at 770.713.1505.
We specialize in Condominium homes in Midtown Atlanta and other In Town areas of Atlanta. If you are planning to Buy or Sell real estate, let us help you explore all the possibilities available to you and help you find just the right home you will LOVE!
For a Quick Look at Midtown Atlanta Condominiums:
Midtown Atlanta High Rise Condominiums
Midtown Atlanta Mid Rise Condominiums
Perhaps you are interested in Historic Midtown? Take a look at Homes For Sale In Historic Midtown Atlanta