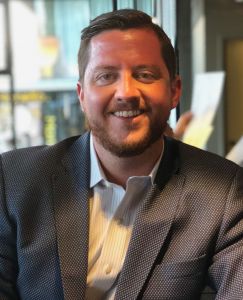 Just as important as it is to find the right agent when you BUY a Midtown Atlanta condominium, so is it true that you need to have the right person to help you SELL!
Often times we hear of Sellers that choose to work with "well my wife's co-worker's husband is a real estate agent" or "there is this girl in our church that we feel we need to help" and while that may sound all fine and well on the outside, you have to know who you choose will get your condo sold…and know the right things to do, at the right time. Or have the right connection.
In working with Jacob, at the last minute, the Buyer's lender requested a document that really none of us had ever had requested. When I reached out to the HOA of the building, they questioned why the lender need the said document. But, my relationship with the HOA helped us get it to the lender, and keep the closing on track! Whew…..disaster averted! One has to wonder if the "girl in our church" would of had that relationship to help get through a tight spot.
We had the pleasure of working with Jacob when he first moved to Atlanta from Boston in 2016. He found MyMidtownMojo.com and knew he wanted to live in Midtown Atlanta. His job in the medical field required extensive traveling, and the access to MARTA was also a major plus for him. He also had a unique requirement to find a condo home that would accommodate a family heirloom…a pool table that belonged to his father. Not all condos meet that requirement, but we found him the perfect space at Spire Midtown.
Fast forward a short two years to 2018, and a company promotion sent Jacob to Tampa. We again helped him sell his Midtown condo, at a great price, and Under Contract after just 6 days on the market!!
"Thom was great, his local knowledge helped me quickly find what I was looking for to buy, as well as sell a couple years later! When inventory is low, you need someone who will be responsive and timely to act on the market."
Thanks for allowing us to help you Jacob!!
If you'd like to read more great reviews about our work with both Buyers and Sellers, please visit our Testimonial Page!
And we are ready to help YOU have an incredible real estate experience!