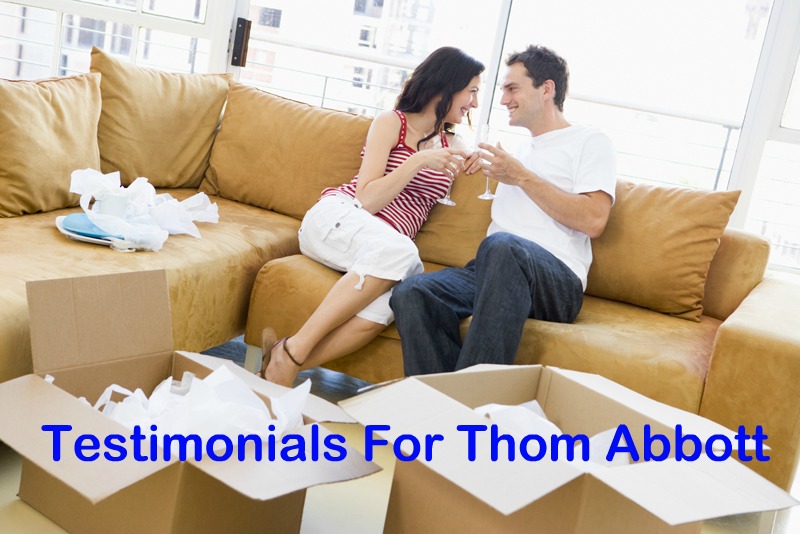 Here is just some of what our previous clients have had to say about us! If you've worked with Thom and have not added your testimonial, just scroll to the bottom of the page where you can submit your review!
Testimonials For Thom Abbott and MyMidtownMojo.com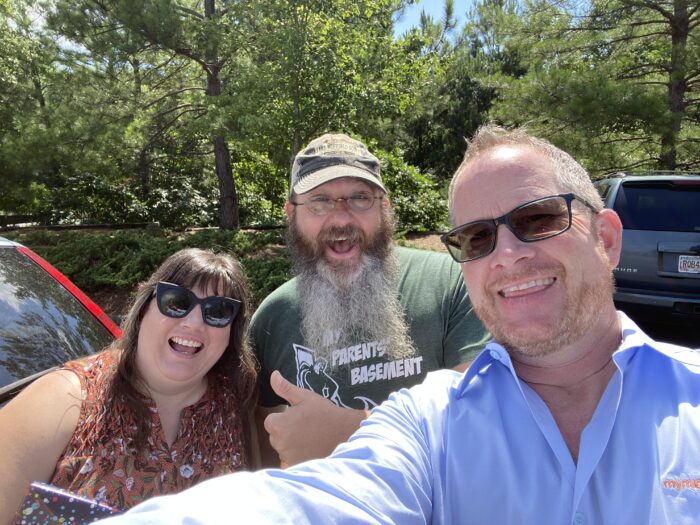 Jeff and I lived in the same neighborhood. So he reached out to me when he decided it was time to make a move. Working with an agent that is familiar with your neighborhood is always a step in the right direction.
"Thom was a great asset to our home selling experience. He was able to answer all of our questions, in a timely manor. He had plenty of advise that helped us get our place listed, and in contract within 5 days of listing. The yard sign was up before the official listing as a "coming soon." After listing there were flyers for interested parties to take.
He was on the ball and quick to reply to any questions or e-mails. When we went under contract he continued to be helpful with what our next steps were and was able to keep things moving.
I'm sure we would not have been able to do it as efficiently and well organized without Thom."
Jeff and Emily had decided they wanted to move North of Atlanta, since there jobs allowed them to work from anywhere with only a need to go to the office maybe once or twice a month. I was so pleased to refer them to a great friend and agent in the North Georgia Mountains who worked with them and found them their dream home, where they are now raising their family and enjoying the country/mountain life!
**********************************************************************************************************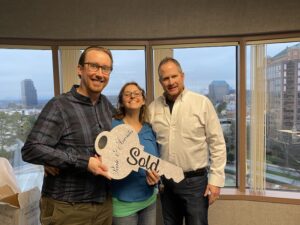 Matthew and his fiance, Annick were living in a condo in Midtown that first his Father bought for hime to live in while going to school at Georgia Tech. He later purchased the condo from his Father….fast forward, and he and Annick were ready to sell. They were not sure where they wanted to move to, so opted to rent an apartment for a few months before we started their home search. We found them a charming historic home near Krog Street Market and they have been thrilled!
"Thom is a consummate professional.
He is highly engaged and invested in his clients' success. His communication is clear and precise, and he's always available and timely. He would listen to my concerns and questions patiently, which I appreciated as a first-time home seller. The marketing expertise was critical for the successful sale, with his photography and staging advice really setting the stage for success. When we found a potential buyer, Thom even helped me through the contract negotiations, saving me thousands.
I highly recommend Thom, and I look forward to working with him again."
*********************************************************************************************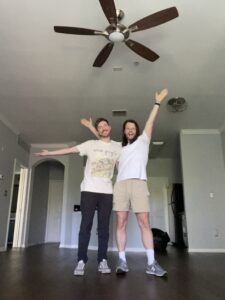 I had the wonderful opportunity to work with Dave and Adam to help them buy their first home back in 2017. After that, we became great friends! They traveled extensively, and even though it was a condo, wanted some assurance their home was "safe and sound" when they were gone. So they gave me a set of keys, and I checked on the place every couple weeks as well as picked up their mail. We've been out to dinner around Atlanta numerous times, and we are certainly going to miss them. But a new job in Los Angeles called for them to close the Atlanta chapter, and sell their condo. We miss them, but know we will still be friends and our paths will cross again one day!
This is our second opportunity working with Thom. He has guided us through the purchase and now the sale of our first property. If we were not leaving the State, Thom is the ONLY person we would work with in real estate. His knowledge is so vast and his guidance is invaluable. Thom sets clear expectations on the ever changing market and remains in constant communication. You always feel like a priority when you work with Thom and his support, kindness and attention to detail is like no other.
Whether you are a first-time homebuyer or a seasoned real estate investor, Thom should be the person you choose to work with!
**************************************************************************************************************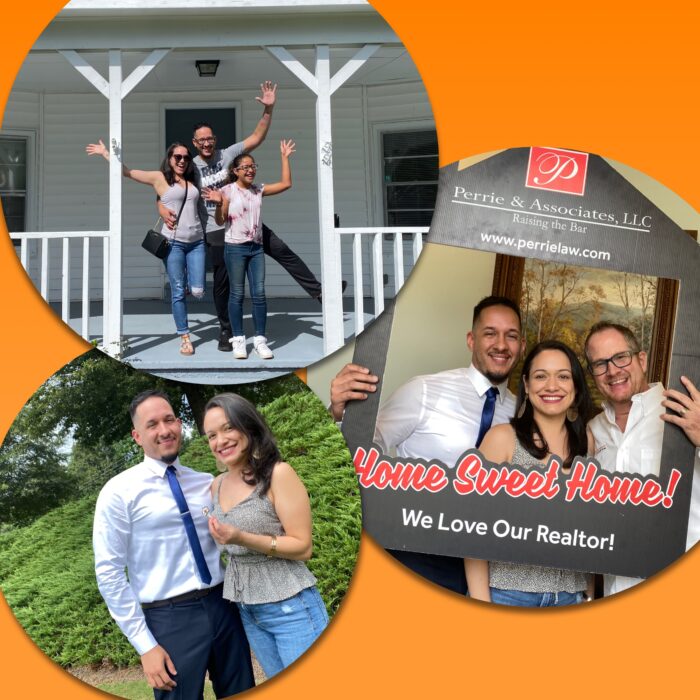 I sold Andrea her condo back in 2016. Fast forward to 2021, and now she has Gilberto in her life, and it's time to find a home to start their life together. A crazy market…we put her home Under Contract in 5 days. But we looked at 18 homes, and made 6 offers…and lost each of them. I had a major trip planned, and rather than work with another agent, they took a month off from the house hunt. I was about 4 days from returning back to Atlanta when they went to an Open House and fell in love. We WON! And the first night in their new home, Gil proposed to Andrea!!! Well of course….she said YES!! We are so happy to have helped them start this new chapter in their life!!
My fiancé and loved working with Thom. I worked with him 5 years ago when buying my 1st condo. We decided earlier this year that it was time to buy our first home together and worked with Thom to sell my condo and find our new home. It was one heck of a ride with this crazy market, but he made it more enjoyable for us. Love his energy!
Thom is very knowledgeable of the real estate industry and is good at what he does! While on our search, Thom was out on vacation for a month. He told us he could refer us to another team member while he was out, but we decided to just wait and take a break ourselves from house hunting. We still looked at open houses during that time and Thom made sure he had his laptop on him in case we wanted to place any offers. I definitely will work with Thom again in the future if in the market. Thank you Thom!"
*****************************************************************************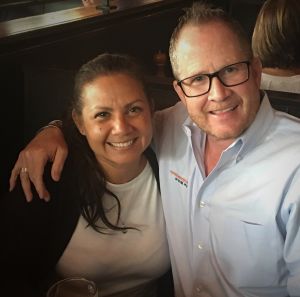 Zayra and I have known each other for years! She had moved to Miami but the market was such that she could not sell her townhome at the time. She kept it rented and we kept in touch and provided her Market reports and updates so when she had positive equity, we could help her sell, and close this chapter of her life!
"Thom was able to sell my home, in spite of me! I say that because my property was not easy to sell due to so many stumbling blocks along the way and the fact that I was almost seven hundred miles away! During the entire process he patiently advised me on how to navigate the selling process. I never once felt apprehensive about the steps I took along the way. He took the time to explain things to me and made recommendations without leading me. In addition, he recommended a variety of reputable contractors to make sure the house was 100% ready to sell. I would recommend Thom whole heartily and without reservation for the sale or purchase of your home."
Thank you Zayra for not only your friendship, but the opportunity to help you close this Atlanta chapter! We look forward to have some beach cocktails with you the next time we are in Miami! Oh, and an extra Thank you for the 5-Star Review on Zillow!
*****************************************************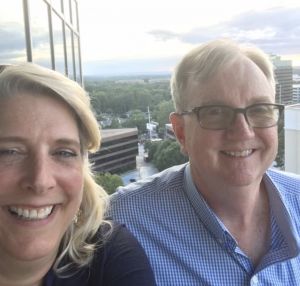 We met Karen and Harold as they were looking to make a transition from their rental apartment to a condominium. They had sold their home, and were at that in-between stage. We looked at condominiums in the Chamblee area, but the offerings on the market at the time were limited. Based on where they worked, they had not wanted to consider Buckhead, but we took showed them some options, and they settled on a spectacular home on the 19th floor of the Buckhead Grand.
"We are so grateful to have found Thom. We were new empty nesters and had sold our large home. We thought a condo would be a nice next step but knew nothing about them. Thom helped us figure out what we wanted, educated us about condos and guided us through the process. We found the perfect place at a great price and are now in a spectacular new home! Enjoying our city views!! So glad we found Thom!"
Karen and Harold also enjoy having a weekend home on Lake Sinclair. Although they already owned that home, we always recommend our clients contact Tammy Lankford with Lane Realty if they are looking to make a vacation home purchase. It's the best of both worlds….city living in a high rise during the week, and then off to the lake on the weekend. Thank you Karen and Harold for the 5-Star Review on Zillow! We are glad we found you too!~
********************************************************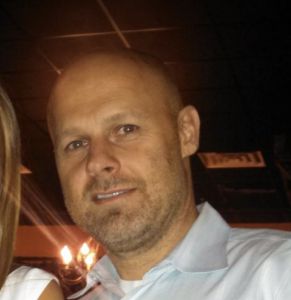 Jason had been working to sell his condo on his own. He had a contract that did not work out….and some things that would have not happened with an agent representing him. He was frustrated, so he started searching online for a real estate agent that knew the Midtown Atlanta market. He found our website, and thus started our relationship:
"Thom was perfect agent for me. He knew the Midtown condo market and was very responsive. He helped me move along the sale process and made sure I did not miss any of the important dates on the contract. I would use his services again. and would recommend him to anyone buying or selling a property."
We had Jason's Viewpoint Midtown condo Under Contract in just 6 days and sold it for 99% of the list price. As he mentioned, we helped him through the steps of selling his condo, and made sure we were keeping his best interests in mind. Jason gave us a 5-Star Review on Zillow!
***************************************************************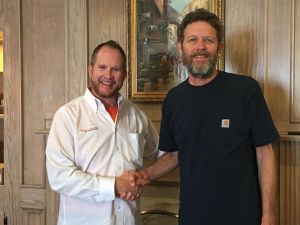 Alan found just after we began to specialize in Midtown Atlanta condos, as well as helping parents of Georgia Tech students with Off Campus Housing. He found a great condo at Cornerstone Village for his daughter, who would be attending GATech. This was waaaaaaay back in 2007!! We kept in touch with Alan over the years via our eNewsletter so he always had a pulse on the Midtown condo market. He obtained a leasing permit after being on the wait list, and rented the condo for a few more years after his daughter graduated. When it was time to move on to the next thing, Alan contacted us to help him market the sale of his Cornerstone Village condo. We had this one Under Contract in just 18 days!
"Thom kept in touch with me since I purchased back in 2007. When it came time to sell, he assisted in coordinating repairs of windows. and getting a painting contractor lined up to get the condo ready to market. He handled all the paperwork via convenient electronic e-signing (Alan did not live in Atlanta) and provided feedback from other agents when possible. I give him 5 stars."
Thanks Alan, for your trust in us and our knowledge of Cornerstone Village!
Alan B.
******************************************************************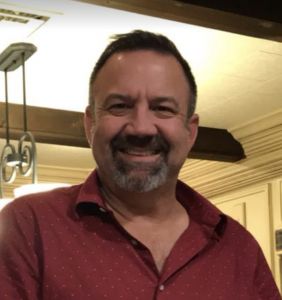 I wanted to take this opportunity to thank you for your efforts and hard work on selling my home. I could not be more pleased with the entire transaction and how smoothly the process was made for me by your attention to the details and involvement in my selling process.
The fact that you made yourself available that Saturday afternoon despite the fact when I called your cell phone, you had just been involved in an accident on GA400. This demonstrates your personal commitment to clients and your willingness to go above and beyond normal protocol. The fact that you clarified the home warranty error for the attorney's office prior to closing is another example of your attention to detail.
You explained the entire process to my in laymen's terms, which helped to make the contract negotiation less stressful. Your knowledge of the Atlanta market, the Doraville area and Northwoods along with your helpful hints on staging the home to sell contributed to a smooth closing process.
I would definitely recommend you and your company to my friends and associates for a real estate transaction!
Kevin P.
***********************************************************************************************************************************************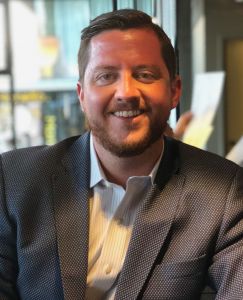 We had the pleasure of working with Jacob when he first moved to Atlanta from Boston in 2016. He found MyMidtownMojo.com and knew he wanted to live in Midtown Atlanta. His job in the medical field required extensive traveling, and the access to MARTA was also a major plus for him. He also had a unique requirement to find a condo home that would accommodate a family heirloom…a pool table that belonged to his father. Not all condos meet that requirement, but we found him the perfect space at Spire Midtown.
Fast forward a short two years to 2018, and a company promotion sent Jacob to Tampa. We again helped him sell his Midtown condo, at a great price, and Under Contract after just 6 days on the market!!
"Thom was great, his local knowledge helped me quickly find what I was looking for to buy, as well as sell a couple years later! When inventory is low, you need someone who will be responsive and timely to act on the market."
Thanks for allowing us to help you Jacob!!
Jacob A.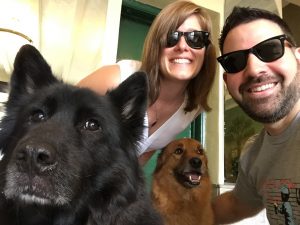 As a real estate broker, Thom Abbott not only helped us navigate the tricky business of making our condo into a rental unit, but took care of quite literally everything – from finding tenants to addressing any tenant or condo association issues, down to keeping us updated with the latest condominium association regulations and how to make them work for us.
When it came time to sell, Thom was knowledgeable about the market, helpful, aggressive, and honest…everything we wanted in a Seller's Agent. The condominium sold quickly, and with very little stress.
Did I mention we did all of this from New York while Thom managed everything in Atlanta?
We heartily recommend Thom if you're renting or selling, and want to get top dollar out of your place with zero stress!
Becky and Lev Gartman
*****************************************************************************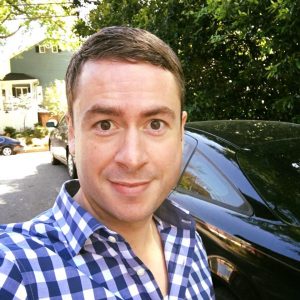 I worked with Thom Abbott in searching for a condo in the Midtown Atlanta area, and eventually closed on one. He was always very responsive and friendly. As a first-time home buyer (and attorney), I had a lot of questions and Thom was able to answer each one.
I appreciated the way he was able to show me different properties although I had precise location requirements, and he helped me realize what I wanted and did not want, all of which I did not even understand as I started the process. As a result, I feel confident I got the best place for me. Highly recommended!
Shaun S.
**********************************************************************
Dear Prospective Homeowners: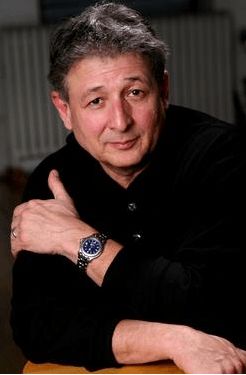 It is my immense pleasure to recommend Thom Abbott as a real estate agent/ property manager for any individual or family searching to buy their ideal home or sell their existing home in the greater Atlanta area.
Up until the time I sold my Atlanta condo, Thom was my property manager. I cannot tell you what a relief it was to have such a knowledgeable person "on deck" to handle as aspects of my property needs. This was especially important, as I live out of state.
When it came time to sell, Thom was every bit as professional and knowledgeable in handling my listing. From the presentation of the property to utilizing all available real estate tools, nothing was left unattended. I also valued his council as we went thru the offers and counter offers. I never felt neglected or unimportant. He is also highly personable with an engaging personality. Thom was honest about some minor changes that we needed to make in my condo to attract buyers quickly, and his advice worked like a charm. He even arranged the contractors.

As a result, my property sold, and at the price I wanted. A job well done!
I am pleased to recommend Thom Abbott to anyone looking to buy or sell a home. He is hands down the best in the business in our opinion and if I ever buy property in Atlanta again, he will be my first choice in real estate agents. If you want to discuss my experience in more detail please feel free to contact me at xxx-xxx-xxxx.
Regards, Ed Valenti
In case you are not familiar with who Ed Valenti is, learn more about him here!
**************************************************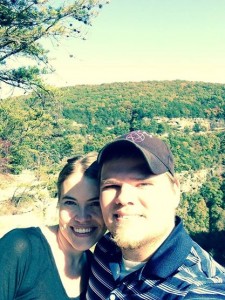 "My wife and I began looking into the Midtown real estate market in the Spring of 2013. We lived in a family subdivision in the Kennesaw area, but we had always loved the Midtown nightlife and all the amenities that Midtown has to offer. We found Thom's website, "MyMidtownMojo.com" and were immediatley impressed by the the layout and informative articles. We met up with Thom a few weeks later and he showed us a few high rise units. After more searching and finalizing the selling of our home, we made the leap to Midtown. We have been in love ever since.
Thom is one of a kind, easily the the best real estate agent I have ever worked with before (and I've worked with quite a few). He knows Midtown like the back of his hand. But not only does he have a keen sense of the area, but he was very helpful in helping us realize some of the unique things to consider when purchasing a condo such as building amenities, parking availability and future construction plans in neighboring lots. In addition, his insight and years of experience helped provide guidance when making offers on potential homes.
If you are considering property in Midtown Atlanta and you want a realtor who will listen to your needs and help you make a sound decision on you new home and investment, look no further than Thom Abbott and Thomas Ramon Realty @ Palmer House Properties!"
Kurt and Carolyn
**************************************************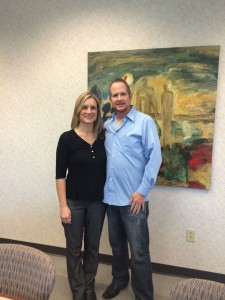 Dear Potential Home Buyers,
When I was ready to buy a condo I dreaded the process of looking and buying. I had been using a website called www.mymidtownmojo.com as my primary source for finding condos in my price range and this site seemed to stay updated with all new listings. I decided to contact the real estate agent who managed this site so I sent in my information and got a call from Thom Abbott within a couple of days. He asked me questions to learn what I was looking for and to narrow my search. Once I was ready we started looking.
Thom always returned my calls and emails. When I found one I was interested in, not only would Thom do his homework searching for all information he could find on the property to prevent me from investing in a condo with high potential for problems and major assessments, he would also visit the place before taking me there to be sure the property was worthy enough to show me. Thom knew the right people to contact and helped me through the process every step of the way. If I was confused about anything Thom helped me to understand.
I never felt alone in the entire process and felt as though I had my advocate by my side at all times. He was there at the closing and he was available even after when I had other questions related to becoming a home owner. If you are in the market for a realtor who cares about what you want and making your home buying experience hassle free, I highly recommend Thom Abbott. His knowledge and experience will put you at ease and make home buying a pleasant experience.
Thom thank you for everything you've done for me. It was a real pleasure to work with you! 🙂
Nathalie
**********************************************************************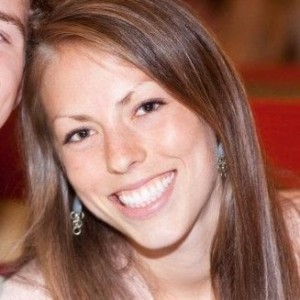 Whenever anyone asks me how I like my condo, I tell them I feel like a princess waking up each morning in her tower. It was never my intention to purchase property so early in life nor to have such an inexplicably perfect home; however, both happened with ease thanks to Thom's help. From looking at properties and weighing options with lenders and locations all the way to inspections, appraisals and closing: Thom was there every step of the way to guide and educate me on the home buying process. He was prompt to return emails and thorough in explanations.
May my testimony speak to the results of his amazing delivery–I could not be happier with my experiencing buying realestate through Thom. Happy hunting to all buyers and may you find your dream home as I have.
Thom, thank you for making me princess of my own "castle"!
*********************************************************************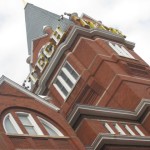 Thom Abbott helped us find my daughter, Kara, a great place to live while attending Georgia Tech.
Normally, finding and purchasing a property is stressful and challenging regardless of the circumstance. That stress multiplies when the property is 700 miles away from home and it is for your oldest daughter living away from home for the first time.
We turned to Thom Abbott as our real estate agent, but his assistance went beyond the typical agent role. He did all the things you would expect from an agent. He knew properties, trends, amenities, and transportation options in Midtown Atlanta. He provided market research and fair market prices and ultimately helped us identify the best property for our budget and needs.
After the offer was accepted, he provided potential appraisers and home inspectors. Buying for a distance, he accompanied my daughter on the home inspections. In my daughter's words, "Thom asked the home inspector a lot of questions because he knew my Dad would want answers." he worked with us to smoothly complete the purchase.
Once we closed, Thom continued to help. He helped us identify contractors to take care of minor upgrades on the property. We received multiple quotes so we know we got a fair price. Once the contract work started, he stopped in and inspected the work, found potential problems and had the contractor make changes improving the end result.
He also worked with the condo association to complete our paperwork and helped lease one of our unused parking spaces. Thom Abbott's assistance made purchasing a condo in Midtown Atlanta a very smooth and easy process. We are very grateful for his help.
Jim and Carla Boucher
************************************************************************************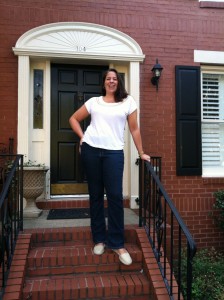 Thom,
I apologize for this note being so late in coming to you. I am finally getting settled after my move!
I cannot thank you enough for helping me in buying my first home! Your help and understanding as I waded through the home buying process were truly instrumental in me feeling so comfortable throughout this experience. I had always heard nightmare stories about buying a home; deals falling through; questions not asked; and general frustration with the entire situation, but your personal interest in my experience eliminated every apprehension I had when I started looking. I am so grateful for your time – showing me even the places you knew I would hate-and patience, as I asked what felt like way too many questions.
I am thrilled with my purchase and very much appreciate all that you did to ensure my happiness.
Very truly yours,
Liz — New Homeowner!!!
*******************************************************************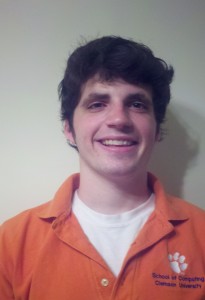 Are you moving to Midtown Atlanta and need guidance from an expert in Midtown Real Estate? Spend a few minutes exploring Thom Abbott's website. You will quickly see that he not only has years of experience, but he has taken his knowledge and organized it in a manner that allows all prospective Midtown Atlanta condo buyers to understand their housing options before they even visit in person.
By first viewing Thom's website and then talking by phone in advance of our Atlanta visit, our family was able to prioritize condo communities and homes to view. Thom communicated effectively by e-mail and phone throughout the entire process and his website continues to provide numerous resources and practical advice.
My son, husband and I all agree on two things: 1) My son purchased a wonderful Midtown Atlanta condo (Viewpoint Midtown Atlanta) to live in while he obtains his PhD, and 2) Thom Abbott was the prefect broker to assist our family as we navigated the Midtown Atlanta real estate market. Take some time to preview his website, then contact him by phone or email and I know you will agree.
The Cousins' Family
***************************************************************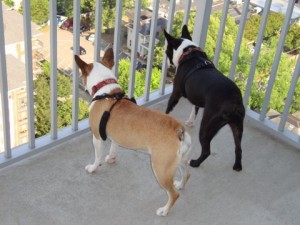 The decision to buy an investment property in Atlanta was a frightening proposition but, with a Georgia Tech student who was ready to move off campus, it made sense to buy rather than rent. Looking for a condo near the
campus, I stumbled upon this website and we told our son to see if someone could show him a particular condo. He did – and our relationship with Thom was born.
What can I say about Thom? Well, for starters, Thom "knew his stuff" – and, if there was something he didn't know, he found out. He knew about the neighborhood, figured out quickly what we were looking for, was patient with all of our questions, serious and otherwise. He listened to our frustrations, offered suggestions, told us it would be okay. And it was.
And, oh yeah, he made me laugh – which has zero to do with buying real estate – but it sure didn't hurt. In the future, if and when we decide to sell, we know who we will call to take care of us – because we know he will!
Thanks, Thom! We love our Viewpoint condo!!
**********************************************************
I was a first time home buyer in Atlanta and Thom was a great help in the whole process.
I basically came in off the street knowing very little about the process and the area, but Thom was able to help me step-by-step. He was very knowledgeable about he area I was looking at, and was able to guide me to properties that were going to be good for me long term. He knew a great deal about all the properties we looked at and was able to give me the pros and cons in terms of buying and selling each one.

He was quick to respond to all my questions and always willing to work around my schedule. Not only that, but he was a generally good guy to work with and made the whole experience run smoothly.

Andy G. (Purchased at Cosmopolitan at Lindbergh)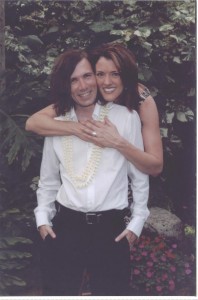 I am writing to let you known about the wonderful service we received from Thom Abbott. He made the stressful task of relocating to another state much easier from the very beginning. When we first met Thom, we only had one weekend to look for a new home, and I had given a very general description of what kind of place we were looking for. Knowing nothing about the Atlanta area, Thom was prepared with a bound booklet and mapped route of all the places we would see that first day, and despite the August heat, we looked at about 15 properties. None of those really fit the bill, so that evening Thom did more research and found the perfect neighborhood and the perfect house on the second day-with a pool to boot! Thom really picked up on what type of property we wanted, despite rather nebulous instructions on our part. We are completely satisfied with it all – location, house, neighbors, the works!

During the closing process, Thom gave excellent service by communicating exactly what we needed to do and sign; and after many pages of faxes the closing went off without a hitch! It felt more like an afternoon with friends than a real estate closing!

Shortly after moving, we experienced several minor disasters – a car accident and a hot water heater malfunction resulting in a flooded downstairs with ruined flooring. I took Thom up on his offer to call him with any questions anytime; and he directed me to several good repair shops to remedy the car situation. He also answered my questions about insurance coverage regarding the needed repairs to the house due to the water damage; and, most importantly, gave me directions to the nearest Lowe's so that I was able to get the problem resolved in short order.

Again, we just want to thank Thom for all the great service we have received
since moving to Atlanta. We can't say enough good things and would certainly pass along Thom's card to anyone look to buy a home in this area!

Jennifer and Rod Kestler (Relocation from North Carolina to Atlanta – Purchased
in the Northcrest area of Atlanta)
********************************************************************
I would highly recommend Thomas Ramon Realty to any of my friends or family looking to buy or sell a home in the metro Atlanta area. My wife and I worked primarily with Thom, but it was nice to know that Ray was also there to provide his assistance and expertise. Both Thom and Ray are very courteous and professional and I can't say enough about Thom's patience throughout our search for a new home.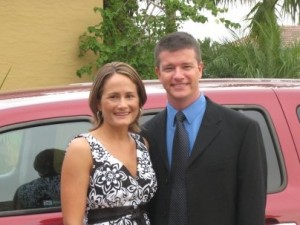 With the economy in turmoil, we stopped and started our search several times as we worried about our jobs and ability to pay a new mortgage. Thom understood each time. Our search area changed from the Tucker area, to the Dunwoody area, until we finally settled on East Cobb. Thom understood each time. Although we often said it was unnecessary, Thom always previewed the houses we wanted to see, further proving his commitment to finding the best home for our needs.

Thom also provided the best housewarming present possible – a buyer for our Midtown condo when we were convinced we would be paying two mortgages for several months until the housing market rebounded.

Thanks, Thom, for a truly rewarding buying … and selling … xperience

Mark Haldane and Karyn Martini (Listed Cornerstone Village condo and purchased home in East Cobb)
**************************************************
Thom Abbott is a great real estate agent.

He had a contract on my condo within 4 weeks of it being put on the market, and this is during one of the worst real estate markets in our country's history!

Here is what Thom did for me:

–Supplied extensive research data to accurately price the condo to the market

–Held multiple Open Houses to generate traffic

–Entertained other real estate agents at the condo during an "agent caravan" to
generate "buzz" for the property

–Negotiated with the Buyer Agent in a forceful, professional manner that always
kept communication flowing

–Resolved minor, bothersome issues for me in my absence from Atlanta

–Did whatever it took to sell the condo!

You will not regret signing with Thom. He will not waste your time, he will
protect your interests diligently, and most importantly – he will sell your condo for the best available price.

Mark Mercer, Kansas City, MO (Listed Spire Condominium For Sale)
**************************************************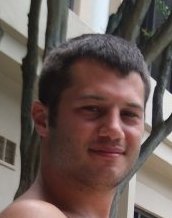 Thank you so much for the services you provided me in my search for my first home. I had spoken with a couple different REALTOR's prior to running into you, but felt you provided the most knowledge about the Midtown area and condominium lifestyle I was about to begin.
I was especially appreciative of your laid back approach that allowed me to become comfortable with the idea of buying on my own, without feeling like I was being "sold". Being my first time buying, I didn't know what to expect. You made things so simple, as you were always in touch making sure the process was moving along.
You were working in regard to my best interests the entire time and were able to help me find a great place that was in my price range, and also get the Seller to cover the closing costs.
Thank you again for making the experience of buying a home so pain-free and
enjoyable.
Ciro P. (Purchased at Spire Condominium Midtown Atlanta)
**************************************************
As first time home buyers, we were in need of a REALTOR with experience and patience. Thom from Thomas Ramon Realty proved to be what we needed and more. His experience with the neighborhood of Midtown Atlanta was the catalyst in closing on your home with confidence before April and taking advantage of the first time home buyer's tax credit.
His patience was tested when we experienced a hiccup in the middle of our shopping experience, which temporarily took us out of the market. He gave us no pressure to push forward and let us now he would be more than thrilled to continue when we were ready. It was his confidence in us that encouraged us to go back to him and in no time found the perfect place at a great price.
Our gratitude will be expressed henceforth by strongly recommending Thom and Thomas Ramon Realty to anyone looking to make a secure investment in the Midtown Atlanta housing market.
Garrett B. and Elena S. (Purchased at Plaza Midtown Atlanta)
**************************************************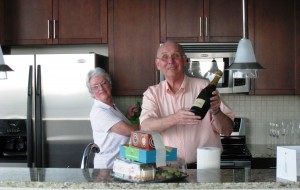 My husband, Don Jones and I are extremely happy to say we sold our townhouse at The Dakota Condominiums in Midtown Atlanta in 92 days in one of the most depressed real estate and stock markets in more than six years. Not only did it sell amazingly fast, it sold for 94% of our listing price!
One of the major contributing factors to our recent sales success was Thom Abbott and Ray Benitez of Thomas Ramon Realty. They have an amazing combination of skill sets: professionalism, sales, marketing, market savvy and negotiating. We strongly recommend them and would welcome the opportunity to answer any questions you may have.
Thom and Ray also handled the purchase of our new home at Viewpoint Midtown Condominiums which was complicated by our purchase of two units to be combined into one. At each step of the process, we received consistent and professional advice and ended up purchasing at a very favorable price.
Don Jones and Peggy Denby (Listed and Sold Dakota Condominiums and Purchased at Viewpoint Midtown)
**************************************************
It was late September, 2008. Sue and I were window shopping along Peachtree Street. It was not your normal window shopping because we were not looking at clothes or jewelry but at real estate listings. I had a home in Ohio to sell which was not yet on the market. I needed to sell the home before getting serious about buying a Midtown Atlanta condominium. So on that late September football Saturday morning we had
the pleasure of meeting Thom Abbott as we were window shopping at Morris and Raper Intown. Thus began a very pleasant and productive relationship.
Throughout the Fall, Thom gave us information about properties For Sale in the
area. Even though the Ohio house was not even on the market and we were not able to buy, Thom was very kind and very helpful in providing information. Thom's website has a very nice property search function and is user friendly. During the winter, the Ohio house sold and we progressed from window shopping to seriously looking. Thom's condo
hunting trips are outstanding and were a perfect mixture of properties which we saw on the Internet and other properties which he believed we might like. Thom took the time to preview properties and had the condo hunting trip very well organized.
Thom is well organized and very kind. The Midtown Atlanta condominium purchase was a very pleasant experience. The condominium we ended up with is just perfect for us. Thank you for a job well done, Thom!
Terry and Sue M (Purchased at Cornerstone Village — GATech Alumni)
**************************************************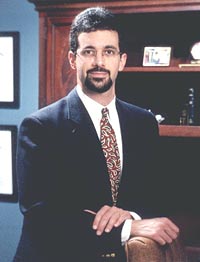 Kimberly and I want to thank you and Ray for all your help in our recent Atlanta real estate ventures.
We were impressed from day one with your excellent organization and professionalism. The booklet you prepared for us with the property photos and summaries was especially helpful when viewing multiple properties, more so since we were from out of town and would not have the opportunity to visit frequently.
Kimberly and I were also very happy with your assistance beyond closing. It's obvious that your commitment did not end there, and we are grateful for the follow up you provided with our property even after we closed.
We would highly recommend you and Ray to any of our friends who would be interested in Atlanta real estate.
Kimberly and Brad G. (Purchased at Cornerstone Village, Spire Midtown, Viewpoint Midtown and Serrano Condominiums)
**************************************************
Thom and Ray were very proactive in helping me sell my condo in Midtown Atlanta. I previously had my place on the market for a year and I never got a single offer.
The second time around, I hired Thom to list my place because he seemed very knowledgeable of the InTown Atlanta market. He and Ray pulled out all the stops to get my place exposed to as many people as possible. They sent out promotional flyers, posted the listing on all major websites, and held numerous Open Houses.
I was out of town during this time so they kept me informed of progress through email and phone calls. I was surprised, given the staggering slack in home sales, how many people they actually got to come through the doors.
After a few months we had a buyer. Thom negotiated the price and took care of
all the contracts and paperwork, making the closing a hassle-free process. I was a first time home owner trying to unload a one bedroom condo in a troubled market; Thom and Ray were great partners to have on my side — I'd recommend these guys to anybody.
Kevin M ( Listed and Sold Cornerstone Village Condominium)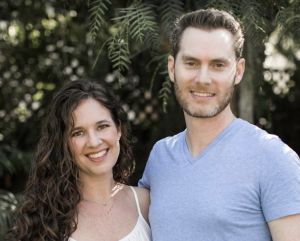 When my fiancee and I decided to move to California, we began to shop around for agents to help sell our condo. We were referred to Thom Abbott by a friend of my fiancees family and decided to use him as our agent after a brief meeting. Thom is extremely knowledgeable about the Midtown Atlanta market and impressed us with his ideas about how to market our condo. Thom held open houses and and created marketing flyers that were in our condo for potential buyers to take with them.
My fiancee and I were selling our condo in a tough market when many homes were being foreclosed upon; however we had a steady flow of showings on a weekly basis. Thom was able to get feedback for us from other agents about what potential buyers liked/disliked about our unit, and we were able to sell our condo in just a few short months. Whenever we had a question or concern, Thom was always easily reachable or got back to us in a very timely manner. I would highly recommend Thom as an agent and will definitely refer him as an agent to our family and friends.
Kira M.