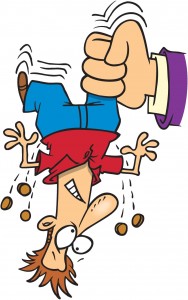 If you purchased your home or condo in the last 3-5 years in Midtown Atlanta, you may be faced with a situation where you owe more on your home than the market value. You've probably heard the phrase "under water" with regards to your mortgage.
Now, you need to sell your Midtown Atlanta home or condo, and you what to know what your options are. Maybe you are thinking foreclosure and all that is associated with that process. But, wait. There may be another option open to you. It's called a short sale.
What IS a Short Sale?
A short sale is when you owe more on your home that it can be sold for and your lender agrees to take a reduced payoff of your loan balance because of a hardship you have. This hardship definition can vary from lender to lender, but usually involves job loss, job transfer (you can't make a mortgage payment here and rent in your new city) or other circumstances like reduced income from a medical situation.
This process or negotiation, is completed by working with the lender's Loss Mitigation department. The homeowner (also referred to as the debtor) sells their mortgaged property for less than the outstanding balance of the loan. These funds from the sale are given to the lender in full satisfaction of the debt. In such instances, the lender has the right to approve or disapprove of a proposed sale.
A Seller must have special circumstances that will have an impact on whether or not the lender will discount the loan balance. These circumstances are usually related to the borrower's financial situation or the current real estate market and value of the home.
A short sale is an option to possibly prevent a foreclosure that may be available to you The lender may choose to allow a short sale if they believe that it will result in a smaller financial loss to them than the foreclosure process. As a homeowner, you gain the advantage of NOT having a foreclosure on your credit history. In the State of Georgia, the foreclosure process is much quicker, due to non-judicial foreclosure. When you purchase your home or condominium, you sign a Security Deed which gives the lender the right to foreclose on your property. A short sale on the other hand, can take weeks or months, but can delay or stop the foreclosure process.
Some real estate agents choose to "negotiate" the terms of your Midtown Atlanta short sale on behalf of the Seller with the lender. As a Short Sale Seller, you are then dependent on your agent to be in contact with your lender on a regular basis, as well as have them prepare your Short Sale Package. (This is the documentation you send to the lender, and will vary based on the lender).
At Thomas Ramon Realty, we choose to have you work with a real estate attorney to handle your Short Sale Package and the negotiation of your sale. Our team focuses on what we know best…marketing your home, and getting you a Buyer that is ready, willing and able to purchase your Midtown Atlanta condominium or home.
If you need to sell your Midtown Atlanta condominium, and think you may be in a short sale situation, contact me and we can discuss your options and how we can help you sell!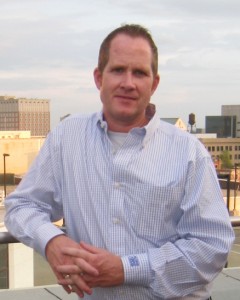 For More Information on how we can best serve your Midtown Atlanta Real Estate needs, please fill out the online contact form or call us at 770.713.1505.
We specialize in Condominium homes in Midtown Atlanta and other In Town areas of Atlanta. If you are planning to Buy or Sell real estate, let us help you explore all the possibilities available to you and help you find just the right home you will LOVE!
For a Quick Look at Midtown Atlanta Condominiums:
Midtown Atlanta High Rise Condominiums
Midtown Atlanta Mid Rise Condominiums
Perhaps you are interested in Historic Midtown? Take a look at Homes For Sale In Historic Midtown Atlanta