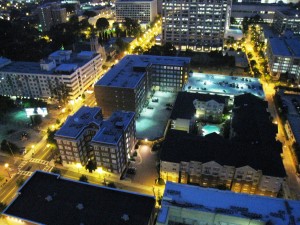 800 Peachtree Street, Atlanta, GA 30308 leads you to one of the least expensive Midtown Atlanta condominum buildings, Cornerstone Village.
This unique community takes up an entire city block, bounded by Peachtree Street on the East, 5th Street on the South, Cypress on the West and 6th Street on the North. There are 4 buildings that make up Cornerstone Village, and they each are unique in their own way.
The Historic Manor House Building is located on the corner of 6th and Peachtree Street. This building was designed by Neil Reid and is listed on the National Register of Historic Buildings. As such it looks much like it did in the 1940's and 50's. It started out as the Manor House Hotel, later became apartment and was converted to condominiums when Cornerstone Village was created in 1999. This building has the fitness center, movie theater, conference and package rooms and the property management office. There is even a laundry room in this building from when it was apartments. There are also restrooms convenient to the pool.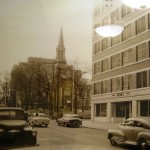 The Landmark building is located on the corner of 5th and Peachtree and is the second largest building with 115 homes. This building was formerly an office building that was gutted inside and the condos then designed from there. Each home features exposed brick on the exterior wall, and exposed duct work, giving a Midtown Atlanta condo buyer the closest thing to a "loft feel" in Midtown Atlanta. This building has no community amenities, but they can all be accessed via a shortcut through the garage.
The last two buildings are called the 100 and 200 Buildings or the Gallery Buildings. They were built as new construction in 1999-2000 and surround the pool on the Cypress Street side of the community. These homes range in size from 755 sq. ft. to 2 bedrooms that are around 1100 sq. ft. There are also some extra large 1 bedroom floor plans that are 1,000 sq. ft.! These buildings were originally going to be apartments that shared amenities with the condos, but were converted all to condos with the brisk sales that occured at the time of construction!
When asked if the real estate market in Midtown Atlanta has "hit bottom," Cornerstone Village could be one of the first indications. A year ago there were probably 5-10 listings that were priced under $100,000, and numerous homes in the 100/200 buildings sold for as low as $50,000!!! Those days appear to be gone, with only one home listed under $100,000 today.
If priced right, this is still the best condo value in Midtown Atlanta with a Peachtree Street address. No, the amenites are not all on one floor, in one location like many Midtown Atlanta condominium buildings, but is that "convenience" worth $20-30,000 more in price? You just might want to look at Cornerstone Village!
Cornerstone Village is also a very popular location for students attending GATech that are looking for off-campus housing. Unfortunately, there are no leasing permits available for an investor to buy and rent, but this building can still make a perfect option for the parents of a GATech student to purchase a condo for their student to live in. If you are going to be there for 3-5 years, this may be a good option, and then turn around and sell it to…another GATech Parent!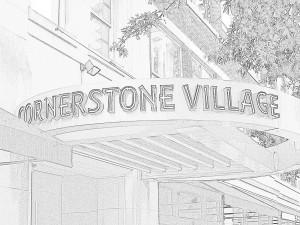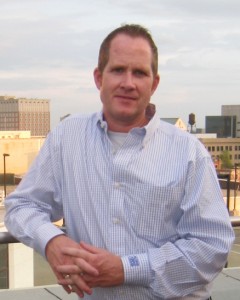 For More Information on how we can best serve your Midtown Atlanta Real Estate needs, please fill out the online contact form or call us at 770.713.1505.
We specialize in Condominium homes in Midtown Atlanta and other In Town areas of Atlanta. If you are planning to Buy or Sell real estate, let us help you explore all the possibilities available to you and help you find just the right home you will LOVE!
For a Quick Look at Midtown Atlanta Condominiums:
Midtown Atlanta High Rise Condominiums
Midtown Atlanta Mid Rise Condominiums
Perhaps you are interested in Historic Midtown? Take a look at Homes For Sale In Historic Midtown Atlanta