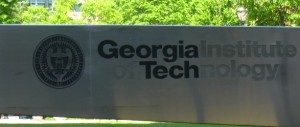 Welcome to Midtown Atlanta and My Midtown Mojo's Georgia Tech Information Page. The purpose of this page is to provide you with information about housing alternatives for Undergraduate and Graduate Students attending Georgia Tech. Also known as Georgia Tech Off Campus Housing.
Your first year in college is a big deal. Trust me. Mine was a few years ago, and I sort of got to do it twice. Once when I left home to attend Montana State, and again when I transferred to the University of Houston's Hilton College of Hotel and Restaurant Management. I tell you this because the Freshman Experience at Georgia Tech or any college, is an important part of your college experience. You'll have the chance to make new friends, learn what it's like to have a roommate and be involved in campus activities. But, as you progress through college, you might want to look at alternative living options, such as off-campus housing. Living on or near campus is the best way to get involved at Georgia Tech….you won't miss anything! Off-campus housing can be found in a couple of ways. 1) you can rent an apartment with new found friends from your Freshman year, or 2) you might want to have your parents consider purchasing a Midtown Atlanta condo for you and/or a roommate to live in.
Off Campus Living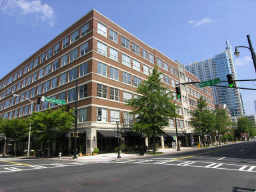 Living off campus certainly has its benefits. By living in a Midtown Atlanta condominium community, you are exposed to other individuals who are not students. Condominium buildings have social events you can attend, and most of them are located within walking distance of the Georgia Tech campus. You can also reach the campus via the Georgia Tech Trolley . The route covers Spring and West Peachtree Streets as well as the Midtown MARTA station. Here is the Georgia Tech Trolley Map. Additional transportation is available on the Georgia Tech campus via the Stinger Bus Routes.
Many of the Midtown Atlanta condo buildings have high-speed internet throughout the building, so if you choose to study by the pool or in a community club room or meeting room, you have computer access.
Almost all of the buildings provide some type of controlled access to the building. Some will offer more security than others, and I can certainly help you and your parents find the right building. Condominium buildings offer amenities that you probably will not find in on-campus housing. There are fitness centers to help you keep in shape, Movie Theater rooms where you can have informal gatherings, or maybe even watch a specific program for a class and have a group discussion afterwards. Swimming pools offer a respite from Atlanta's heat, as well as another exercise opportunity. Grilling areas are usually available…perfect for a social gathering with other Georgia Tech classmates!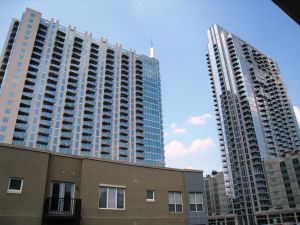 A major benefit to both you and your parents may be found in the tax advantages of purchasing a Midtown Atlanta condo. First, you are building some equity (of course dependent at what price you purchase at, when you sell and the market conditions at both times) versus just paying out the rent for your dorm room. And if you purchase a 2 bedroom condo, you have the option to "rent" the other bedroom to a friend or classmate, thereby reducing your costs.
Take a look at some of the various options available to you in Midtown Atlanta by clicking on any of the links below. If you would like more information about purchasing a Midtown Atlanta condo, please complete the form below.
Again, welcome to Midtown Atlanta and to the Georgia Institute of Technology!
Georgia Tech Off Campus Housing – Midtown Atlanta Condo Communities