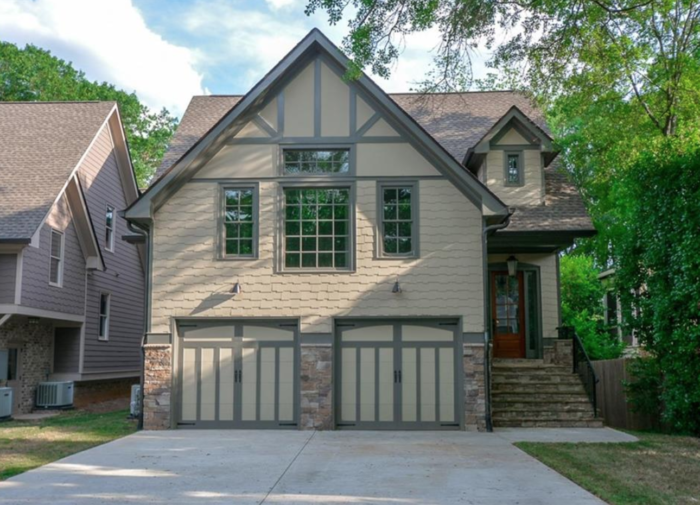 Brookhaven, GA has always been a desirable location to live, ever since I've live in Atlanta! And when it became a city, I think that desirability grew even more as they looked to make things better like zoning and parks.
In this post, we want to focus on the 2018 real estate year in Brookhaven and what the real estate market was like. You can find more information about Brookhaven here.
Brookhaven GA 2018 Year End Real Estate Market Report
Disclaimer: As we do this "15,000 ft overview" of the Brookhaven market, please keep in mind many factors come into play as we pull market numbers. Some homes listed as Brookhaven, are not actually IN the city limits of Brookhaven. Ashford Park is a prime example…parts of it are actually in Chamblee, so some homes will get listed in Chamblee and some get listed in Brookhaven. But this overview will give you a good idea of what's happening in the Brookhaven area.
Single Family Homes
We had to break down the single family home sales into three categories: Homes sold over $1m, homes sold $500,000 -$999,000 and finally homes sold for $499,999 or less. In 2018, those numbers look like this:
Over $1 Million — There were 49 sales in 2018, ranging from several at $1M to a high of $2,600,000 for 2799 Mabry Road.
$500,000 – $999,000 — A whooping 335 homes sold in this price range in 2018, ranging from $502,000 to $993,000
$500,000 or less — And there was an impressive 169 homes sold in this price range, from a low of $215,000 to a high of $495,000. There is a good chance than many of these homes in the lower price range were torn down to make way for the higher priced new construction that Brookhaven is seeing. On some streets in Brookhaven, we would not be surprised if in a few years there will be no original homes left…having all been torn down and replaced with new construction. It's pretty amazing.
Brookhaven has a MARTA station on Peachtree Road, and another, just outside its city limits with the Medical Center station on the North side. Town Brookhaven has been the city's "downtown" of sorts, and now a new development, including a hotel has been proposed right in front of Town Brookhaven,.
CLICK HERE to see the Complete 2018 Market Report – $1 Million
CLICK HERE to see the Complete 2018 Market Report – $500,000 – $999,000
CLICK HERE to see the Complete 2018 Market Report – $500,000 or less
Condominiums/Townhomes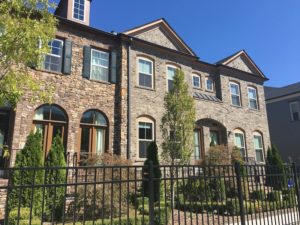 Brookhaven has a variety of condominium and townhome communities. Surprisingly enough, there were like 60-some sales of condominium homes that were in the range of $205,000 or less….making Brookhaven still an affordable location for first time buyers. We do expect, however, to see those prices continue to rise in the coming years as the city works on making changes to areas like Buford Highway where any new construction will be way above these kinds of prices.
In 2018, there 380 sales, ranging in price from $106,000 at Keys Lake Condominiums (off Buford Highway) to a very impressive $1,350,000 for a home at The Aldredge. In looking at the report, you can see a majority of the sales were in the $400-600,000 range.
CLICK HERE to see the Complete 2018 Market Report
What's The Real Estate Market Like in Brookhaven?
As we said earlier in this report….the housing boom of "tear-down and build new" will most likely continue into the future. We suspect it won't be long any many streets will no longer have any of the older homes left…all having been torn down and replaced with the much larger $1m+ homes!
Townhomes and condominiums are still affordable in many areas of Brookhaven, but land prices and new construction will surely change that. There are numerous large, older apartment complexes that are more than likely going to get bought up and torn down to make way for new construction. It's a challenge the city is looking to deal with to include affordable housing requirements for new construction. How that all plays out remains to be seen.
If you are looking to Buy or Sell a home in Brookhaven, MyMidtownMojo.com can help!
Selling? Do you want to sell your Brookhaven single family home or condominium? Call us today at 770.713.1505 to schedule a free market analysis of your home. Or, complete our Seller Information Form and we will be in touch with you!
Buying? Are you looking to buy a Brookhaven home, condo or townhome? We can set up specific searches for you based on price, community or other specifics you may be looking for. In a competitive Seller's Market, we can alert you of new listings within minutes of them hitting the market! Just complete out Buyer Information Form, or let's schedule a time to talk about what you are looking for!
Contact MyMidtownMojo and Thomas Ramon Realty@Palmer House Properties at 770.713.1505 or Info@MyMidtownMojo.com for all your Brookhaven real estate needs!