CONGRATULATIONS!
You've made the decision to become a home owner! Believe me….I know the anxiety and the emotions you are feeling. Not only have I purchased and sold several of my own homes, but I work daily with people just like you! I'm here to help you every step of the way.
These Buyer Tips For Midtown Atlanta Real Estate are about some of the steps you should take to protect yourself during the home buying process. These steps are not really about the process, but just some things to keep in mind as you purchase your home or condominium. You can learn more about the buying process by reviewing and reading our Intown Atlanta Real Estate Buyer's Guide. 
Reading and Keeping Copies of EVERYTHING!
The real estate or home buying process is not with out a few sheets of paper. Seriously! While you will have gone through some of the paper process with your loan application, the next big document will be the Purchase and Sale Agreement. Now, this won't be a strange document to you when you work with me. At our first initial consultation, I'll have given you a blank copy of every document related to the purchase so you've had a chance to look them over and know what they are about.
The Purchase and Sale Agreement is a legally binding contract that obligates you to complete the purchase of the home or condo we've found! There will be various timelines (or deadlines) established by this contract, and I'll be right  alongside you to help make sure we meet each and everyone of them. Critical deadlines are your Due Diligence Period (when we will do your inspection)  and your Appraisal and Financing Contingencies. 
Home Inspection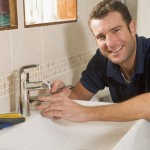 Speaking of Due Diligence and inspections….you should ALWAYS have the home or condo you are buying inspected by a professional home inspector. (We have two great recommendations on Our Team Page here.  While a condo may have less issues to address, most homes have at least a few item that me need to be repaired, or even replaced.
A home inspector will do a detailed inspection of the systems such as plumbing, electrical and appliances. This is mostly all you can check in a condo. In a single family home however, there are more things to look at like the roof, gutters and foundation and a basement, if there is one.
Once the inspection is completed, we will receive a report that we can review and determine which items we want to request be repaired.  This is somewhat of a "second negotiation" after you are already Under Contract. It can be one of the times that your home purchase can be derailed if the Seller is unwilling to make repairs (if they are significant enough) or make any concession in the agreed upon price of the home.
The Neighborhood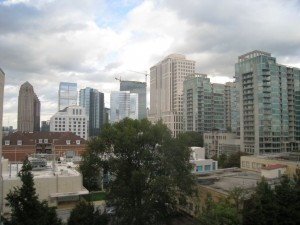 When you are searching for a home or condominium, the neighborhood, or location is every bit as important as the home itself. You should take time to familiarize yourself with the area.
Are you moving from a quite suburban home with a yard to a high rise condo in Midtown Atlanta? Well, you might see that there is a difference in the noise levels of outside activity you hear. Just because you bought on the 27th floor, does not mean that you won't hear cars or emergency vehicles. If you sleep with your balcony doors open (when the weather is cool!) you are certain to hear even voices from the street.
You want to look for both the desirable and undesirable conditions. Will you find the "perfect" place? Probably not…but we will get really darn close!  There might be a Publix Market on the ground floor of Plaza Midtown, but if your view includes the Downtown Connector, this might not be what you are looking for. If there are vacant lots in the vicinity of the building you are looking in, you can do further research via local planning authorities as to what (an how high it could be that would affect your view) can be built there.
You should also consider purchasing a Home Warranty. Often times this can be negotiated to be paid for by the Seller of the property. If not, you may want to consider purchasing one on your own. They don't cover everything, and often times have many exclusions, but can be worth it. They can cost up to $575 per year, but the cost of replacing a hot water heater can be more than that.
If you have other questions about the home buying process, just ask me! I'm here to help you make the biggest purchase of your life one of the easiest!!