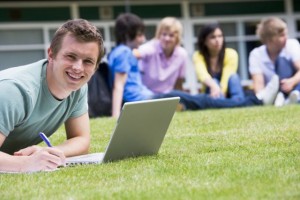 I'm contacted quite often by parents of GATech students as they weigh options for where their son or daughter should live while attending Georgia Tech.  When considering those options, I'm asked about Condos For Sale Near the GATech Campus.
Students are required to live on campus the first year, and even if it was not, required, I'd strongly recommend it. I remember my college days and living in the dorms was how I made my first "group of friends" at both Montana State University and at the University of Houston. After my first year on campus, I then moved off to a rental apartment with someone I had met on campus. At the time I went to school however, BUYING something that I could live in was not an option. But, now it can be for parents of GATech students.
So, what about Condos For Sale Near GATech Campus? Well, first off, the availability of good condos under $100,000 is pretty much gone. If you are considering buying, we'll need to bump up the price point. Now, to find a condo in a convenient location to the campus, it would be necessary to search in the $150,000-$200,000 range. Can you find under that price point? Maybe, but you then have to consider the location of the condominium and the building itself. You want to look at your costs NOW, but you also want to consider the saleability of the condo at the end of your son or daughter's time at GATech.
Being close to campus is also important so your student can either walk, or make use of the Georgia Tech-provided transportation such as the Tech Trolley or Stinger. Parking on campus can be pretty expensive! 
In searching for Condos For Sale Near the GATech campus, we might have to consider a short sale listing to get you a great deal! What is a short sale? The Seller of the condo is selling it for less than the mortgage balance and are asking their lender to take a loss on the loan. It's a sometimes tricky process, but if you have an agent representing you as the Buyer (and we hope that would be ME!) and a Listing Agent that knows what they are doing, then the process can happen. But a short sale is anything but short when it comes to time! You should figure anywhere from 60-120 days to close on a short sale! But the wait may get you a condo that originally sold for $200,000 for $160,000!
I'm also asked about buying the condo, letting your son or daughter live there, and then rent it out once they leave. A very strong word of caution on that point!!! All Midtown Atlanta (an pretty much anywhere in Atlanta) condominium buildings have rental caps. This means they only allow a certain percentage of the homes to be leased at anytime. In order to lease, you must have a Home Owners Association (HOA) leasing permit. Without one, you can incur hefty fines if caught leasing illegally! And we don't want you in THAT boat!  Currently, most condominium buildings have a 3-5 year waiting list, if not LONGER for a leasing permit. That said, we will want to be able to have your condominium in a desirable location so that we can list it and Sell It!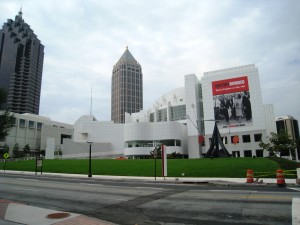 I have had a couple parents suggest they will keep the condo for their own use once their student has finished school. That's a great idea! If you live outside of Atlanta, Midtown Atlanta is the "heart of the Arts" with the High Museum and Woodruff Arts Center and the Fox Theatre all located right here! Maybe YOU are a GATech Alumni? Well, now you have a place to stay when you come back of the football games!
I'd be happy to answer any other questions you might have about Condos For Sale Near the GATech Campus. Feel free to call me or drop me an email!  I'd also be happy to set up a search for you to look at condos around the campus area!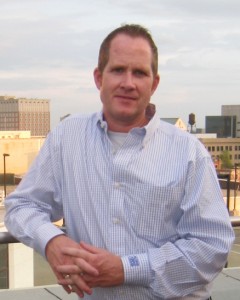 For More Information on how we can best serve your Midtown Atlanta Real Estate needs, please fill out the online contact form or call us at 770.713.1505.
We specialize in Condominium homes in Midtown Atlanta and other In Town areas of Atlanta. If you are planning to Buy or Sell real estate, let us help you explore all the possibilities available to you and help you find just the right home you will LOVE!
For a Quick Look at Midtown Atlanta Condominiums:
Midtown Atlanta High Rise Condominiums
Midtown Atlanta Mid Rise Condominiums
Perhaps you are interested in Historic Midtown? Take a look at Homes For Sale In Historic Midtown Atlanta