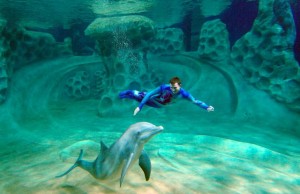 It is always good to see when a local university is called into action to help fix a local business problem. Such is the case with the flow of visitors at the Dolphin Exhibit at the Georgia Aquarium in Downtown Atlanta. GATech Systems Engineering logistics expertst carefully studied how guests would move and recommended ways to improve their experiences while minimizing congestion, prior to the opening of the exhibit eariler this year.
The new 84,000-square-foot AT&T Dolphin Tales attraction, which opened in April 2011, includes a theater with performances of Atlantic Bottlenose dolphins in a Broadway-style production with live actors and trainers, all set to an orchestral soundtrack. The exhibit also features a lobby area where visitors can be face-to-face with the dolphins through a 25-foot viewing window.
Eva K. Lee, a professor in the H. Milton Stewart School of Industrial and Systems Engineering at Georgia Tech and Georgia Tech graduate student Chien-Hung Chen created RealOpt-ABM, a large-scale modeling and decision support software suite that could model guest movement through the entire aquarium.
Some pretty cool things come out of Georgia Institute of Technology, located in Midtown Atlanta!
You can find more information about the Georgia Aquarium here!
If you are a GATech Student or Parent interested in off-campus living options, including purchasing a Midtown Atlanta condominium, visit our GATech Off Campus Housing Information page.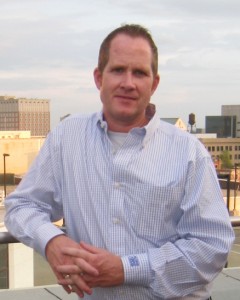 For More Information on how we can best serve your Midtown Atlanta Real Estate needs, please fill out the online contact form or call us at 770.713.1505.
We specialize in Condominium homes in Midtown Atlanta and other In Town areas of Atlanta. If you are planning to Buy or Sell real estate, let us help you explore all the possibilities available to you and help you find just the right home you will LOVE!
For a Quick Look at Midtown Atlanta Condominiums:
Midtown Atlanta High Rise Condominiums
Midtown Atlanta Mid Rise Condominiums
Perhaps you are interested in Historic Midtown? Take a look at Homes For Sale In Historic Midtown Atlanta