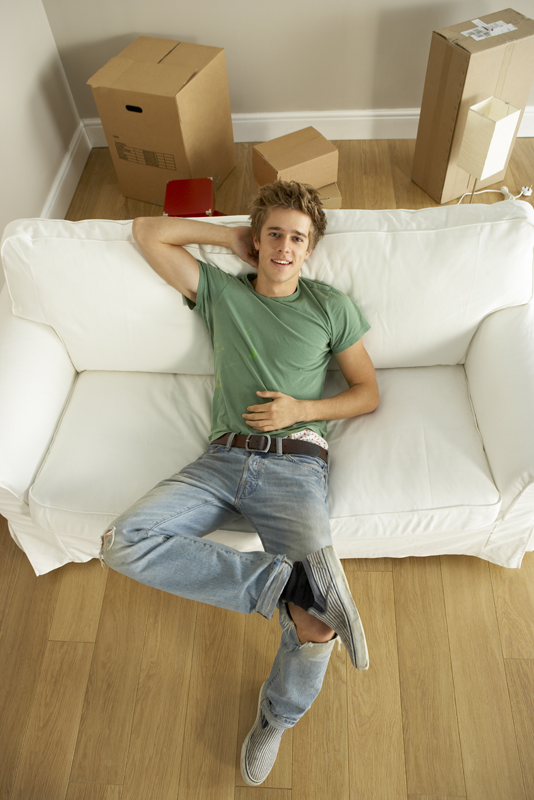 Graduation is just around the corner, and the halls, and streets of Georgia Tech will be a bit quieter for a couple months. Of course, many students continue on through the Summer to either get caught up on classes they have missed, or try to shorten their stay at Georgia Tech. But one thing is pretty constant through all of this…Where Is YOUR Georgia Tech Student going to live?
I always make the disclaimer, NO, there are not any condominiums located ON the Georgia Tech campus. But living in a condominium is a great option for a student, and a potential investment for BOTH the parent and the student. I've reviewed Cornerstone Village
Condominums, and Mid City Loft Condominiums. Now let's look at Plaza Midtown.
Plaza Midtown was built in 2006 and is a striking building against the Midtown Atlanta skyline with its twin, oval-shaped glass towers. The community has around 400 homes, ranging in size from 1 bedrooms with 761 sq. ft to 2 bedroom homes with up to 1,512 sq ft. These homes offered minimal options in the kitchen, and you will find the same granite and tiled back splash in the kitchen, but different colored cabinetry, depending on the floor the home is located. With the exception of lower floors, most of the views from the generous balconies are breathtaking. Views range from Downtown, overlooking the pool and the Georgia Tech campus to Midtown and north to Buckhead and Kennesaw Mountain!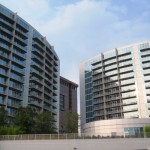 I concern I often hear when working with parents who are considering Georgia Tech Condo Housing is safety. Plaza Midtown has considered that in its design and safety features. Parking for residential owners is gated and separate from the retail parking area. Access to the building, whether from the street level or in the parking garage is card -access controlled. Elevators are also controlled access and residents can only access the lobby, amenities level, parking garage and their specific floor. An access code is required to visit another floor in the buildings. There is a 24 hour concierge and security also patrols the retail garage and perimeter of the building.
When considering which Georgia Tech Condo Housing option is right for you or your student, you want to consider the amenities the community offers. They might be something you don't specifically use now, but long-term they can effect your resale value. Never to fear at Plaza Midtown….the
amenities are awesome. The 6th Floor contains a roof top garden and resort style pool…perhaps one of the largest pools of any Midtown Atlanta condo building! There is a sleek, modern clubhouse that
contains the bar, restrooms, pool table and two "living room" areas complete with gas log fireplaces and flat screen TV's. A complete fitness center is sure to keep anyone in tip-top shape!
The most unique feature of Plaza Midtown is the Publix Urban Market, located on the street level of the building on Spring Street. This grocery is accessed by residents of both towers by elevator, and you never have to step outside. Great for security AND convenience! Additionally, there are numerous restaurants in the building, including Prickly Pear Taqueria, Marlow's Tavern, J.Christopher's, Dressed Salads, and Steel Restaurant! You can dine away and never leave the building!
If you or your student need to travel via Hartsfield Jackson International, the Midtown MARTA station is just across the street from Plaza Midtown!
Looking for a great option for Georgia Tech Condo Housing?

You just might have found it at Plaza Midtown.
Contact me to learn about some of the incredible values you can find in this building in today's market!