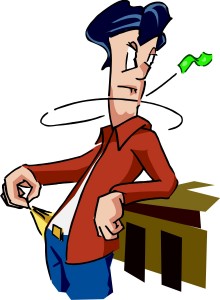 As I meet with Sellers each week, we often determine that they are "upside down" in their Intown Atlanta home or condominium. What exactly does that mean? That they own more on their mortgage than the property is worth. We then discuss options and when we discuss short sales, I'm asked, How Do I Short Sale My Intown Atlanta Home or Condominium?
First and foremost, you must qualify for a short sale. You must have a financial hardship before most lenders will consider a short sale for your Intown Atlanta home or condominium. While some will say you do not need to be behind on your payments to do a short sale, you may find that some lenders will not consider your hardship until you are 90 days behind on payments. This can be determined once we know who your lender is and what their policies are.
The first three criteria you must meet are:
Owe More than the house or condominium is worth
Demonstrate that the house or condominium cannot be sold for the amount owed
Suffer from a legitimate financial hardship that makes the mortgage unaffordable.
Your real estate agent can help you determine Number 1 and 2. Number 3 is determined by your current situation. If you have lost your job, have a medical issue, or have relocated to another city, you have a financial hardship to pay your mortgage.
Once we have determined these criteria, we then need to have you sit down with our short sale attorney to assemble your short sale package.  Some of the doucments maybe sent to your lender immediately, and others will go as a complete package to the lender once an actual Purchase and Sale Agreement has been received your home. These documents will include:
2 Years Most Recent Tax Returns
2 Months Banks Statements
Last 2 Months Paycheck stubs
Last Mortgage Statement
Most Recent HOA Statement and Contact information for same (if you have an HOA)
Most Recent Property Tax Bill
A Hardship letter detailing and describing your situation
Listing Agreement from your real estate agent
As a real estate agent, we are not lawyers nor accountants. Part of this process should be to meet with either or both of these individuals so you understand all options and liabilities involved and the consequences for you , the Seller.
Ideally, the documents are sent into the lender and a Broker Price Opinion (BPO) will be ordered by your lender. This is a key factor in the negotiation process. If the attorney is able to obtain a BPO number, this better helps you know the likely success of your short sale. If the bank comes back with a higher value than your real estate agent initially determined in setting your sales price, adjustments may need to be made. These are some of the steps we take to Short Sale Your Intown Atlanta Home or Condominium.
In our next post, we'll talk about getting an offer on your home, and what it should contain to protect both you and the Buyer.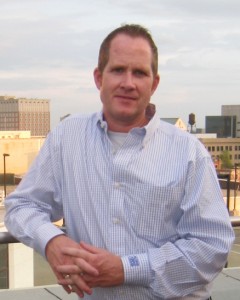 For More Information on how we can best serve your Midtown Atlanta Real Estate needs, please fill out the online contact form or call us at 770.713.1505.
We specialize in Condominium homes in Midtown Atlanta and other In Town areas of Atlanta. If you are planning to Buy or Sell real estate, let us help you explore all the possibilities available to you and help you find just the right home you will LOVE!
For a Quick Look at Midtown Atlanta Condominiums:
Midtown Atlanta High Rise Condominiums
Midtown Atlanta Mid Rise Condominiums
Perhaps you are interested in Historic Midtown? Take a look at Homes For Sale In Historic Midtown Atlanta