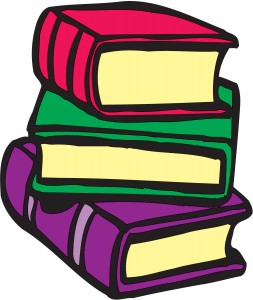 Whether it's your first home, or your fifth home, there is a process to follow when buying your new Midtown Atlanta home. In this series of posts, I'm going to outline the steps so you will have an Intown Atlanta Real Estate Buyer's Guide – Steps To Follow in Buying your New Home.
Here are the steps we'll cover:
Finding The Right Agent
Your Lender, Your Loan, Don't Lie
Desire vs. Require
Let's Go Shopping
Making the Offer (The Contract)
Contingencies, Inspections, Oh My!
Walk and Close – Oh Happy Day!
As I complete the series, you'll find live links at the bottom of each post to the series. So if you land on #5 for example, you'll be able to go back to #1, or just to #6.
Finding The Right Agent
So, how DO you find the right real estate agent to work with? If you are a first time home buyer, ask around. Ask family, friends or co-workers who they have worked with in the past. They will give you the Good, The Bad and The Ugly of the experiences they have had.
Research on your own! How DID the world work before Mr. Google? Well, you have him (or Her) now at your service. If you are going to buy in a certain area, perhaps search that area. Googling Midtown Atlanta Condos For Sale will help you find a site that is all about the Midtown Atlanta Condo market. Here's an important thing to remember, and I'm sure you've heard it before….real estate is all about location, location, location. Let's say you are a couple, recently married, and are looking to purchase a single family home in a good school district where you will not have to even consider moving until your kids are out of school. You call me. And you've done your school research and decide that Gwinnett County schools meet your needs. Does that mean I'm the agent you should work with? Probably not! WHY?
Because I work a specific area of Atlanta…and that is my expertise. Would you go to a chiropractor if your tooth ached? Of course not! They are both doctors, but they have specialities. So too, do many real estate professionals. If I feel I don't know an area you want to look in, I'll be calling on a fellow real estate agent I know that knows the area, and you'll not only be in good hands, you'll thank me later.
REALTOR OR NOT? What's the difference?
A real estate agent, and a REALTOR are the same thing…it's a question of membership. A REALTOR is a member of the National Association of REALTOR's. This organization has a Code of Ethics that all members must abide by. Does that mean that if you select someone that is NOT a REALTOR, you've done a bad thing? Absolutely NOT! I was a REALTOR, then choose to drop my membership for a couple years, and I'm now once again a REALTOR. But even when I was not a REALTOR, I still follow that Code of Ethics. You'll still get the same service from me. For me, it's a membership thing. You should be concerned with the individual's knowledge of the area you want to live in, as well as their overall knowledge of real estate.
Establish Your Communication Plan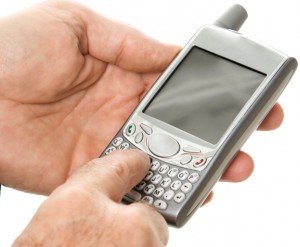 Are you a texter? (Is that a word?) Do you prefer e-mails or phone calls from your agent? Make sure that you both are comfortable with the method of communication you prefer. While a text message is a great way to get a quick response on something, remember that sometimes for your own protection, it's best to have some communication in writing. So while you might text, or talk, it can be best to have it all followed up with an e-mail. Be sure to know how you are going to communicate.
We'll talk more about your Desire vs. Require in a future post, but this too is the time where you can determine if the real estate agent knows their stuff. If you are looking for a property on a lake, does the agent know about sea walls, and docks and land leases? Ah…then maybe we need to find someone else?
In my next post, we'll get into the financial part of the real estate process as you find the right lender/loan officer to work with.
Looking for a particular article in our Intown Atlanta Real Estate Buyer's Guide? Here's the entire series!