We all have our dream home. Maybe it has a resort-like pool in the back yard, or it's the penthouse on the 36th floor, or it has mountain views. Whatever it may be, it may not always be. In this edition of the Intown Atlanta Real Estate Buyers Guide, it's Desire vs. Require.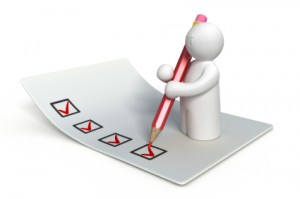 When you start shopping for your new, or next home, you have to prioritize as to what you desire (want) and what you require (need). By establishing what you absolutely need in your new home (4 bedrooms, 3 baths, private balcony, fitness center, etc) it will help both you and I narrow down what homes to look at. Let's look at both.
Require (NEED)
Location — Close to work, shopping, schools, or transit
Bedrooms/Bathrooms — Maybe you need them for family, guests or a home office/studio
Style — Condo vs. townhome vs. single family home. This goes back to location as well. Some locations won't offer a high-rise condo, or the single family home options may be to expensive. (Think a condo on Peachtree Street vs. a single family home in Historic Midtown).
When purchasing your new/next home, think long term as well. If you are planning to stay in the home for several years, will the home "grow" with your needs. In otherwords, it will still be big enough in the future without having to make major renovations or add on. On the opposite side, if you think it may be a shorter stay, then location and price will be big factors in your ability to sell in a couple years.
Desire (WANT)
This is the wish list. If you can have it all, your home would include the Needs from above and this list of wants. They are a personal as you are. From a three-car garage, to a spa master bath, private yard, the list can go on…and on…and on! But these are the things that you can live with out if your requirements have been met.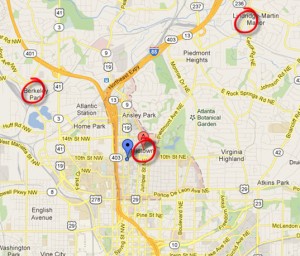 Keep in mind, these lists are going to vary, and some things will become interchangeable between them. You might have had Intown Atlanta Real Estate (living Inside the Perimeter – ITP) as a requirement. But as you search for the perfect home, one might show up in a different location. As your real estate agent, it's my job to show you the options that fit your Desire and Require. I often say that your list of homes is like a funnel. There are numerous choices as we start, but then we narrow them down for various reasons and out of the funnel comes the 5-10 (or whatever the number may be) homes for us to look at. And it could be 5 Midtown Atlanta condos, 5 Buckhead Condos and then maybe 5 homes in a certain neighborhood.
Listening For Your Needs and Wants
All of this is what makes working with a Home Buyer such a fun job for me! I like going through the various homes and condos, and as we do, I listen, and take notes. I see and hear what you like and don't like, and along with the above Desire vs. Require, I start to "build" your home in my mind. Then as I do additional searches, I've got a good idea of what you are looking for.
When I work with a Home Buyer looking at Intown Atlanta Real Estate, I usually always try to preview all the homes I'm going to show you before you ever see them. If we have already been out shopping, some of my previews will quickly remove a home that I thought might have been a potential for you. But, we always review all of them, because there might be that one thing a home has (require) that will trump the desire.
But as we work together, I get to know you and understand what you are looking for, and together, we'll find that perfect home.
Next time, we talk about the process of looking at homes, or "Let's Go Shopping!"
Looking for a particular article in our Intown Atlanta Real Estate Buyer's Guide? Here's the entire series!