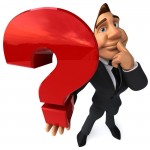 So, you're looking for that new home or condominium and you've made a smart decision in seeking the help of a professional, a real estate agent, to represent you and your interests. An important point you need to consider is…   Market knowledge DOES matter when buying real estate!
You're thinking, what a silly statement. Isn't that what real estate people do? Know the market and what is happening? Well, you are about 50% right with that statement. Let me explain why choosing the RIGHT real estate agent for your home or condominium purchase is so important.
First off, any real estate agent that says they can help you anywhere (we'll use the Atlanta market place as an example) is probably not a totally correct statement either. Take Lake Lanier or Lake Allatoona. Both are in the Atlanta Area. Both areas are within driving distance for me. Have I ever SOLD or LISTED lake property? NO! Do I know anything about lake shore easements, sea walls, docks and such? NO! So, do you think I'm the right agent to represent you in the purchase or sale of lake front property. Well, I'll be the first to tell you….NO! But I will find you an agent that works in the area that I know and that is familiar with these unique issues and refer you to them. Again that question,  Market knowledge DOES matter when buying real estate!
Buying Midtown Atlanta Condominiums is very much the same way. Let's say you are standing on the balcony on the 10th floor of a building, and there is a vacant lot, or a 3 story building across the street. You ask your agent what is proposed for that vacant lot. Do they know? Hmmm. I probably would. Because Midtown Atlanta is my market and I make it my business to know what's happening in my market. (As a disclaimer to that statement, you as a Buyer are equally responsible to do your own due diligence on any issues that may be of concern to you, such as the future impact on your view.)
Today, I received a strange call. It was from another agent in the Atlanta ara with one of the MAJOR brokerage firms. When I answered the phone, she asked me if this was the Sales Center for MidCity Lofts Condominiums. Ah….darhling….MidCity Lofts was built in 2002!!! Which means the Sales Center has probably been closed for about EIGHT YEARS! Really? Are you representing a Buyer? Do you KNOW the Midtown Atlanta Condominium market well enough to be looking for a sales center that was closed 8 years ago? Scare me!
The same consideration should be given if you are in the market to SELL your Midtown Atlanta Condominium or home. Just because your husband's brother's wife's sister is a real estate agent does not mean they are your best choice to represent you in the marketing and sale of your home.  Do your research. Google the name of your building (or community). See who you find? Most likely if they are knowledgable and know your building, they will either have a page on their site about it that ranks in a Google Search (good marketing point) or they will have written blog posts about the neighborhood. Check out our page About Midtown Atlanta.
Selling or buying your home is a big thing.  Market knowledge DOES matter when buying real estate!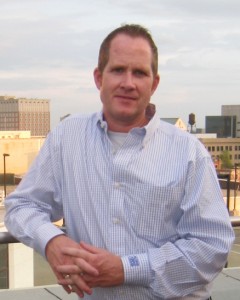 For More Information on how we can best serve your Midtown Atlanta Real Estate needs, please fill out the online contact form or call us at 770.713.1505.
We specialize in Condominium homes in Midtown Atlanta and other In Town areas of Atlanta. If you are planning to Buy or Sell real estate, let us help you explore all the possibilities available to you and help you find just the right home you will LOVE!
For a Quick Look at Midtown Atlanta Condominiums:
Midtown Atlanta High Rise Condominiums
Midtown Atlanta Mid Rise Condominiums
Perhaps you are interested in Historic Midtown? Take a look at Homes For Sale In Historic Midtown Atlanta