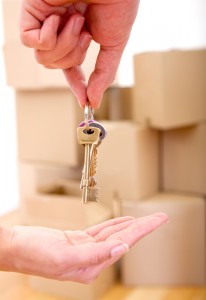 Unless you can afford to buy a Bentley or a Rolls Royce, buying a home or condominium will probably be the single biggest investment you make in your lifetime. Whether it is your 1st, your 3rd or your 5th home purchase, it's still a major financial decision. So, it is not a decision you should make without some professional assistance.
That is where I come in. There are a lot of steps to buying a Midtown Atlanta home or condominium. It can become a complex process and they is why most buyers prefer to have an experienced Midtown Atlanta real estate agent to help them through the process and who is looking out for their best interests.
From the time you make the decision to purchase until you pick up your keys at the closing attorney's office, there are numerous things that have to happen. Our Buyer's Guide is a good resource for you to look at some of the things you will need to do as the home buying process moves along.
We are here to serve as your Midtown Atlanta real estate market advisor. We are here to help you learn about the Midtown Atlanta real estate market and to help you understand everything you need to know about the home or condominium buying process in Atlanta and Georgia.
We will bring together the other members of our team that will be instrumental in the home buying process. These include your mortgage lender and home inspector. Together, we will help you make informed decisions as they relate to the overall process of buying your Midtown Atlanta home or condominium.
Midtown Atlanta Georgia real estate is constantly changing. With traditional sales, Short Sales and Bank Owned properties, it can become confusing on how each sale can be different and what to expect along the way.
One of the first and foremost things that needs to happen is for you to be pre-approved with a lender. In today's market, mortgage rules have changed dramatically. Gone are the days that were referred to as if you walk and breathe, you can get a mortgage. You will need to be prepared to provide documentation on everything from your employment to your bank statements and tax returns. For more information about what is required by a lender to be pre-approved for a mortgage, visit our Mortgage Information or our Preferred Vendor List.
This crucial step in the home buying process is important for two reasons:
You want to confirm that you are able to obtain a mortgage loan. You might have long forgotten "credit issues" that you thought were not an issue, but a lender may think otherwise. By getting this process started in the beginning, you can identify any issues and work on resolving them.
Also by starting the mortgage process at the very beginning, you have a better idea of the amount you can afford for a home. This also works two ways. You might be approved for a $300,000 mortgage, but in reality, you'd rather have the payment associated with a $200,000 mortgage. This helps not only you, but your real estate agent in identifying the home or condominium that falls in that price range.
Be sure to look at the other resources here on our site. And if you are ready to begin your Search for Midtown Atlanta Condominiums and Homes, please provide us with some information about what you are looking for!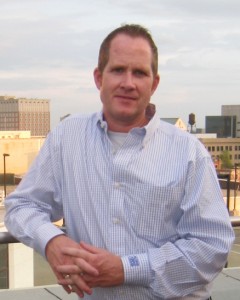 For More Information on how we can best serve your Midtown Atlanta Real Estate needs, please fill out the online contact form or call us at 770.713.1505.
We specialize in Condominium homes in Midtown Atlanta and other In Town areas of Atlanta. If you are planning to Buy or Sell real estate, let us help you explore all the possibilities available to you and help you find just the right home you will LOVE!
For a Quick Look at Midtown Atlanta Condominiums:
Midtown Atlanta High Rise Condominiums
Midtown Atlanta Mid Rise Condominiums
Perhaps you are interested in Historic Midtown? Take a look at Homes For Sale In Historic Midtown Atlanta