Peachtree Lofts was one of the very first Midtown Atlanta office buildings to be converted to condominiums. After serving as an office for the Department of Agriculture, it sat vacant from 1978 until 1995, when the infamous condo developer, Novare Group did the conversion.
The building falls in the Mid-rise category of condominium buildings in Midtown Atlanta, being only 8 stories, with homes starting on the second floor. Peachtree Lofts is the closest "loft-style" building you will find in Midtown, with concrete floors, exposed ceilings and ductwork. The conversion was done before granite and stainless steel became the "norm" in condominium construction, so if a home has not been renovated, it will still have plain, inexpensive white cabinets and laminate counters. But, the homes are prime targets for a classy renovation to make a unique home.
There are a variety of studio, 1 and 2 bedroom homes ranging from 800 sq. ft to almost 1,700 sq. ft for the largest 2 bedrooms. The building is a u-shape with home having city views all around and some overlooking the pool area. Visit our community page @ Peachtree Lofts to learn more about this Midtown Atlanta condominium community!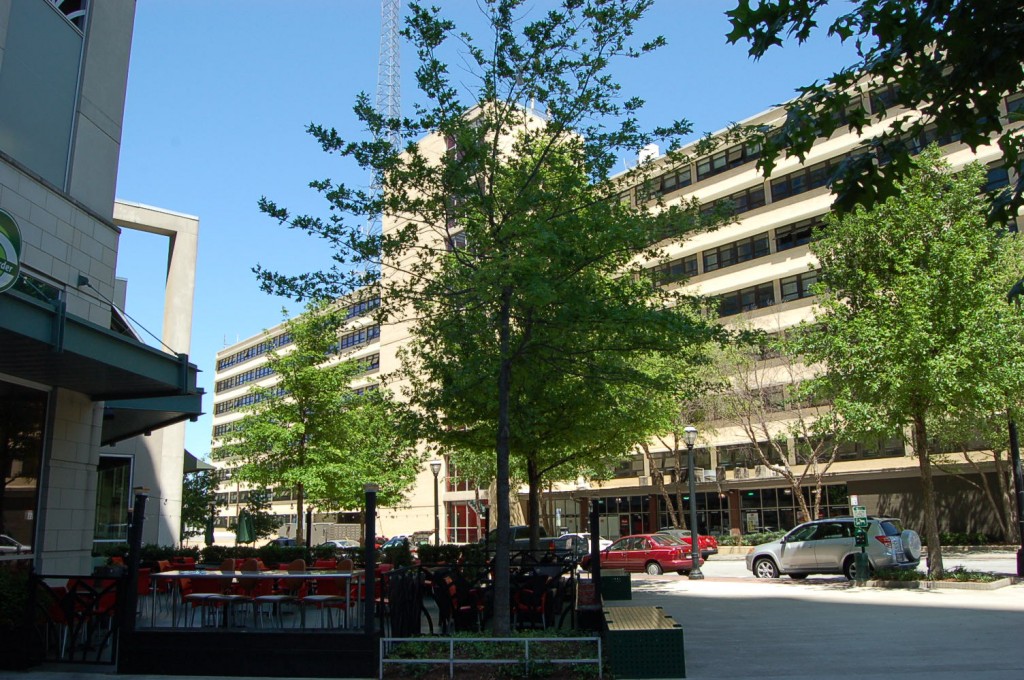 If you are looking to buy or sell in Peachtree Lofts Condominiums, understanding the market trends will better help you make an offer on a home for sale, or determine your pricing strategy if you are selling your Peachtree Lofts Condominium.
In 2012, the community made our Top Ten Selling Midtown Atlanta Condominiums list with 20 homes sold.  Let's see how 2013 is looking…
Market Reports for Peachtree Lofts Condominiums
If you are looking to Buy or Sell a home at Peachtree Lofts  Condominiums, MyMidtownMojo can help!  
Selling: Do you want to sell your Peachtree Lofts  Condominium? Call us today at 770.713.1505 to schedule your free market analysis of your home. Or you can complete our Seller Information Form. Are you "upside down" or owe more than your home is worth? If you need to sell your home, you have other options besides a foreclosure, such as short selling your Peachtree Lofts Condominium.
Buying:  Are you looking to buy a Peachtree Lofts Condominium? We can search for you, and even build you a custom website that will alert you daily of any new listings in the building. Just complete our Buyer Information Form and we'll get to work!
Contact MyMidtownMojo and Thomas Ramon [email protected] House Properties at 770.713.1505 or [email protected] for all your Midtown Atlanta real estate needs.
Photos of Peachtree Lofts Homes For Sale
Sorry, but we couldn't find any results in the MLS that match the specified search criteria.