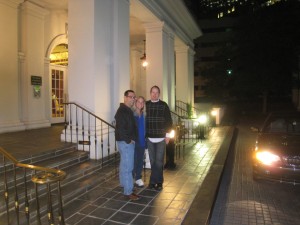 I had the great opportunity to work with some buyers from North Carolina, Marcos and Lauren. They found MyMidtownMojo and decided that I was the one they wanted to work with when they purchased a Midtown Atlanta condominium at Mayfair Renaissance.
We quickly had them a tenant in place (they will not be moving to Atlanta for a few years, but wanted to take advantage of the market) and they were in town last night to again say "thanks" and take Ray and I to dinner at Gordon Biersch Midtown.
Thanks Lauren and Marcos!
Here are the kind words they had to say about Thomas Ramon Realty:
My husband and I recently purchased a condo in Midtown Atlanta, which we plan to eventually move to, but are currently renting out. While researching, we narrowed our search for a place to Midtown and wanted a realtor that knew the area. Thom Abbott is that realtor. His inside knowledge of the area is surpassed only by his dedication to his clients. He worked tirelessly for us through out the buying process, was always responsive, and provided a level of competency we had never seen before from previous realtors.
Once we closed on the condo, Thom immediately went to work getting the unit ready for rent and marketing the property. Since we don't live in the area, we also needed recommendations for contractors and for someone to be available for deliveries. Thom did all this and more. All in all, the place was refurbished and rented within 2 weeks of closing.
We could go on, but suffice it to say, if you're looking for a property in Atlanta (and in-town especially), look no further than Thom Abbott for an Atlanta realtor. You will not be disappointed.
 Lauren & Marcos Alvarez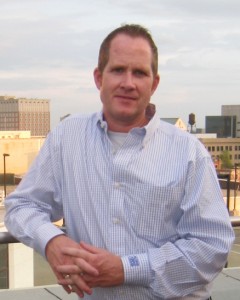 For More Information on how we can best serve your Midtown Atlanta Real Estate needs, please fill out the online contact form or call us at 770.713.1505.
We specialize in Condominium homes in Midtown Atlanta and other In Town areas of Atlanta. If you are planning to Buy or Sell real estate, let us help you explore all the possibilities available to you and help you find just the right home you will LOVE!
For a Quick Look at Midtown Atlanta Condominiums:
Midtown Atlanta High Rise Condominiums
Midtown Atlanta Mid Rise Condominiums
Perhaps you are interested in Historic Midtown? Take a look at Homes For Sale In Historic Midtown Atlanta