Midtown Atlanta Mid Rise Condominiums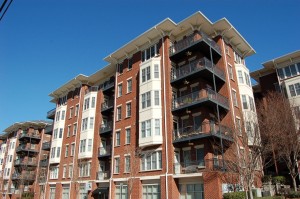 What one person may call a "mid-rise building" another may consider a high rise building. For the sake of your visit and time here on my site, a mid-rise building will most likely be ten (10) stories or less in height.
This might be an important factor in your Midtown Atlanta condo search. Perhaps you are afraid of heights, so you don't want to live on the 25th floor of a building. Other factors include a shorter elevator ride!
Another benefit of a Midtown Atlanta Mid Rise Condominium is that these buildings are usually smaller in nature, or less homes in the building. Sometimes, it can have more of a community feeling because it may (or may not) be easier to meet your neighbors. Some people like to be able to more closely watch the street activity (people watch) and that too is easier from a lower floor!
The communities listed here will certainly meet that criteria in your Midtown Atlanta Mid Rise Condominium Search.

View Midtown Atlanta Mid Rise Condominiums in a larger map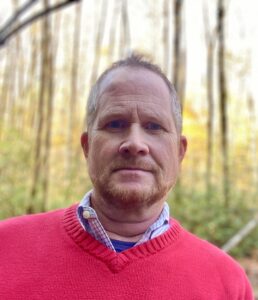 For More Information on how we can best serve your Midtown Atlanta Real Estate needs, please fill out the online contact form or call us at 770.713.1505.
We specialize in Condominium homes in Midtown Atlanta and other In Town areas of Atlanta. If you are planning to Buy or Sell real estate, let us help you explore all the possibilities available to you and help you find just the right home you will LOVE!
For a Quick Look at Midtown Atlanta Condominiums:
Midtown Atlanta High Rise Condominiums
Midtown Atlanta Mid Rise Condominiums
Perhaps you are interested in Historic Midtown? Take a look at Homes For Sale In Historic Midtown Atlanta
%%ds_Results|{"SearchSetupID":"30","directive.ResultsPerPage":"20","directive.SortOrders[0].Column":"DateAdded","directive.SortOrders[0].Direction":"DESC","query.BathsMax":"","query.BathsMin":"","query.BedsMax":"","query.BedsMin":"","query.Cities":"","query.Communities":"","query.Counties":"","query.DaysOnMarketMax":"","query.DaysOnMarketMin":"","query.ForceUsePropertySearchConstraints":"true","query.ImprovedSqFtMax":"","query.ImprovedSqFtMin":"","query.LinkID":"434111","query.ListingStatuses":3,"query.LotSqFtMax":"","query.LotSqFtMin":"","query.PriceMax":"","query.PriceMin":"","query.SearchSetupID":"30","query.TractIdentifiers":"","query.YearBuiltMax":"","query.YearBuiltMin":"","query.ZipCodes":"","requester.AccountID":"11305","requester.ApplicationProfile":"WordPressIdxModule","requester.ApplicationVersion":"6.2.2","requester.ClientIpAddress":"94.176.133.54","requester.ClientUserAgent":"Mozilla\/5.0 (Macintosh; Intel Mac OS X 10_15_7) AppleWebKit\/537.36 (KHTML, like Gecko) Chrome\/113.0.0.0 Safari\/537.36","requester.PaginationUseActivationPath":"true","requester.PluginVersion":"3.17.1","requester.RequesterUri":"https:\/\/www.mymidtownmojo.com","requester.SearchSetupID":"30","requester.UrlReferrer":"https:\/\/www.mymidtownmojo.com","requester.UtcRequestDate":"2023-09-26T14:38:25+00:00","responseDirective.IncludeLinkMetadata":"true","responseDirective.IncludeMetadata":"true","responseDirective.ListTabAlignment":"Left","responseDirective.ShortcodeResultsView":"","responseDirective.ShowLargerPhotos":"true","responseDirective.ViewNameSuffix":"shortcode","requester.Signature":"4afa9cb05d56a35aad25d0d0a3cbeee2415aeb4a"}|ds_end%%