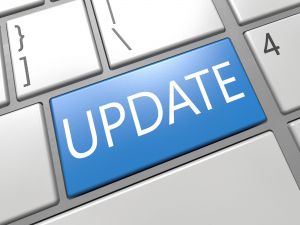 What Midtown Atlanta Condos are FHA Approved?
UPDATE – JUNE 18, 2018
We first wrote about FHA Approved Condos in December, 2010! WOW! That was EIGHT years ago! We were coming out of the real estate "mess" and FHA was one way many Buyers were working to get into a condo. Well, the list of FHA Approved Condos is a far cry from what it was back then. We left the original list at the bottom of this post, and wanted to provide you with an updated list. This is for Zip Code 30308 and 30309 and we are only showing Midtown condos buildings that have an FHA Approval good into next year or beyond. There were some other buildings, but their approval is set to expire within a couple months or no more than 6 months.
We can always help you with an updated list if there are not options in Midtown Atlanta. You can Contact Us for more information and we can see what other buildings may be an option for you if you are considering FHA financing.
June, 2018 Midtown Atlanta Condos with FHA Approval
(Those buildings that we have a specific page built for will be a link to that page for more information about that particular condo building)
Enclave at Renaissance
Ansley Terrace
City Park Townhomes
Collier House
Colony House
Colony Park Citihomes II
Mayfair Renaissance Note: This Page DOES include information/listings in the Mayfair Tower which is NOT FHA Approved.
We went from 33 approved buildings in 2010, to just 15 buildings that are approved now. Many buildings (HOA's) have elected not to renew their FHA approval. Most feel it has not affected the sales in the building, although some have simply let it expire, and may not even know it.
But, we can help you find options if FHA approved condos are what you need!
***********************************************************
In today's real estate market, most buyers are now using FHA financing for their Midtown Atlanta Condo purchase. While the credit score requirement has gone up, what remains most attractive is the down payment amount of 3.5% of the purchase price. But another important factor you have to consider when using FHA financing is whether the condominium community you are buying in is FHA Approved. Ahhh….you say.
In Midtown Atlanta, our primary zip codes are 30308 and 30309 so this list reflects the buildings that are in that part of Midtown Atlanta. It also lists the date that their approval is good through.
Midtown Atlanta GA FHA Approved Condominium Buildings
Glendale Heights Condominiums 10/5/2012
Melrose Park (Phase 1) 10/5/2012
Palisades By The Park 11/8/2012
Renaissance Lofts 06/17/2012
Renaissance Park 08/02/2012
Renaissance Park II 05/31/2011
Sienna at Renissance Park 05/31/2011
Spire Midtown Atlanta 11/26/2012
Cornerstone Village 04/12/2012
Dakota Condominiums 08/11/2012
The Reynolds 03/31/2011
The Tyree Condominiums 07/31/2011
Troy Peerless Lofts 12/07/2011
Viewpoint Midtown Tower 1 12/07/2011
ZIP CODE 30309
1010 Midtown Condominiums 12/15/2011
1280 West Condominiums 12/07/2011
905 Juniper 04/19/2012
Ansley Terrace Condominums 05/04/2012
Aqua Condominiums 12/07/2011
City Park Townhomes 03/31/2011
Colony Park Citihomes 05/31/2011
Cotting Court 05/06/2012
Luxe Condominiums 02/10/2012
Mayfair Renaissance 11/22/2012
Mayfair Tower 05/04/2012
Metropolis North Condominiums 09/30/2011
Parc Vue Condominiums 07/31/2011
Park Central Condominiums 07/01/2012
Peachtree Lofts 12/07/2011
Peachtree Walk Condominiums 04/08/2012
Piedmont Park West 02/28/2012
Plaza Midtown 12/07/2011
If you are interested in a FHA Approved Condo in Midtown Atlanta, I would be happy to help you with your home purchase. If there is a building that is NOT on this list, please let me know and I will be happy to help you find out the status of the building. Most of your major communities are listed here. For more information about purchasing your Midtown Atlanta condo, give me a call!