The Midtown Atlanta Market Report for Tuscany Condominiums for August, 2012 shows an interesting "balance" of inventory. There are 5 Active Listings, 3 Under Contract, and 4 Solds for August.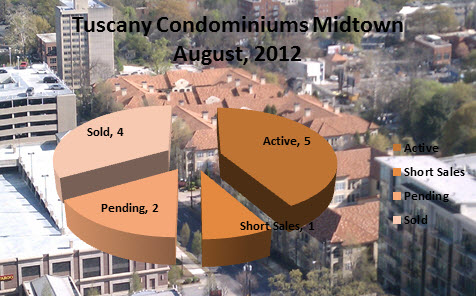 Of the current listings in Tuscany Condominiums Midtown Atlanta, they are broken down as follows:
3 One Bedroom homes ranging in price from $99-199,000
2 Two Bedroom homes priced at $160,000 and $174,000
The Sold homes are all 1 bedrooms ranging in price from $109,000 – $115,000. (So the $199,000 might have challenge selling!)
In August, 2011, there was only ONE sale in Tuscany Midtown Atlanta and it was a 2 Bedroom at $185,000.
Tuscany Midtown Atlanta condominiums represent a good value for the Midtown Atlanta condo buyer that does not want to be in a high-rise building, and is looking for a lower priced home. It is good to remember that most homes will not have upgrades like granite and stainless appliances unless the previous owner made these changes to the home. When this community came on line, these were not features that were always offered in a building.
Tuscany Midtown Atlanta would make a good alternative to GATech parents looking for a condo for their kids to live in while they are going to school. But, it's not as convenient to campus as other buildings. However, students can walk down 10th Street or Peachtree Place and be at the Midtown MARTA station (where the TECH Trolley stops) in about 4 blocks.
Learn more about Tuscany Midtown Atlanta here!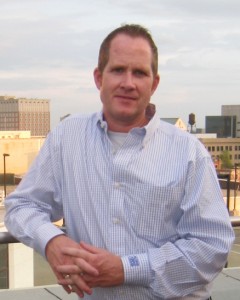 For More Information on how we can best serve your Midtown Atlanta Real Estate needs, please fill out the online contact form or call us at 770.713.1505.
We specialize in Condominium homes in Midtown Atlanta and other In Town areas of Atlanta. If you are planning to Buy or Sell real estate, let us help you explore all the possibilities available to you and help you find just the right home you will LOVE!
For a Quick Look at Midtown Atlanta Condominiums:
Midtown Atlanta High Rise Condominiums
Midtown Atlanta Mid Rise Condominiums
Perhaps you are interested in Historic Midtown? Take a look at Homes For Sale In Historic Midtown Atlanta