We know Midtown Atlanta and Intown Atlanta Real Estate. But our team is citywide!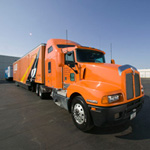 Relocation can be one life's great stressors. Challenges include: selling your current home, purchasing another, determining how much you are likely to receive for your current home and what you can afford for the new one. Moving to Atlanta may also involve a cost of living differential, which will determine how much house your dollars will buy here. Fortunately, Atlanta is considered to be an affordable market by most professionals who relocate here. Nobody knows what it's like to relocate like I do. During my corporate career, I personally made 6 relocations! From getting moving estimates, to finding a new place to live…I've been there! I know the stress it can cause!
At Thomas Ramon Realty and MyMidtownMojo.com, we understand the needs of relocating professionals and their families. Maybe you don't have a family? Relocation is still stressful for the single person! Where do I live? Are there things to do? Restaurants? Shopping? Nightlife? All kinds of questions we are here to help answer for you! Not only are we here to guide you in your home or condominium search but toward the many resources you'll as you settle into your new community. In comes the Atlanta GA Relocation Guide!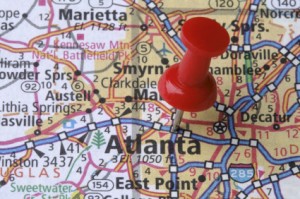 We're experts in Midtown Atlanta and its surrounding neighborhoods. But even if you are looking in Cobb, Forsyth or Gwinnett Counties, we have great friends and fellow real estate agents that know these suburban communities. Our agents can help you with everything from dry cleaners to drive-ins, schools to shopping and handyman to haircuts!!! Just let us know what you need and we'll help you find it! And after the sale, we don't disappear either! We encourage our clients to continue to use us as a resource center! If you have a question, call or email us!
Let us welcome you HOME, to Atlanta!!
Planning to relocate? Simply or call us at 770-713-1505 or complete the form below so we can help you get started with your move!
We are constantly adding information to our Atlanta GA Relocation Guide! (It takes time to research and write all this stuff you know!)
But you will start to find some links here to other pages or posts in MyMidtownMojo.com to help you with you move to Atlanta!