Finding the Best Buys in Today's Midtown Atlanta Real Estate Market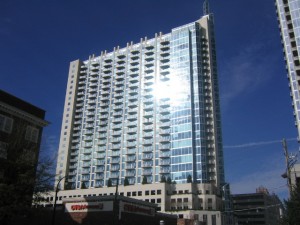 It is still very much a Buyer's market here in the Midtown Atlanta real estate market. What does that mean to a buyer? Well, it means you can get a good price on a Midtown Atlanta condo.  However, if you know what to look for, there are properties on which you can get a great price.
Here are three areas of the Midtown Atlanta Real Estate Market that generally offer the best prices:
Homes that have been on the market for several weeks (or months!) – Have your real estate agent send you homes that have been on the market for several weeks or months. These property owners are generally more motivated to sell than the owners of newly listed homes. They're more willing to negotiate for lower prices or even give you extras such as paying upfront HOA fees or paying a portion or all of your closing costs.
Bank owned properties – Bank owned properties (also known as Real Estate Owned or REOs) are homes that go back to the mortgage company after an unsuccessful foreclosure auction. Like foreclosures, the savings can be well worth the extra time that it may take to get closed. Your Midtown Atlanta Real Estate agent can help you understand the pro's and con's with this type of purchase and guide you through the process.
"As is" properties. A property listed "as is" means the seller is not willing, or possibly able, to fix anything and will not negotiate a price reduction based on needed repairs. However, if you're willing to put some money and elbow grease into the property, this could be your opportunity to get more home, in a better location and at a price you can afford. Thankfully in the Midtown Atlanta Real Estate market, we find that many of the bank-owned or foreclosed properties are usually in good, if not GREAT condition. There may not be the need for any work, but the Seller is just letting you know that if you find any issues during your inspection, they won't be paying for the repairs.
A word of caution to the Buyer of  a Midtown Atlanta Condo, especially foreclosures! Your competition (other Buyers) can see the values in some of the prices offered, and you may find yourself in a multiple-offer situation. Be prepared to sharpen your pencil on your offer, or even offer over the list price (provide it's priced right and not OVER priced) if you really find a condo you want.
If you'd like help finding the best buys in today's Midtown Atlanta Real Estate market, give me a call today or you can contact me here. I'd be happy to help you!