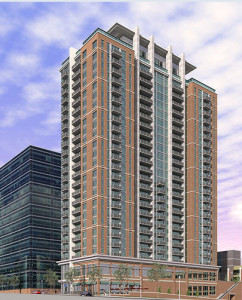 Tech Square Tower is one of two "off campus" housing towers that are currently being built. However, Tech Square Tower seems to have a more targeted student demographic they are looking for!
The tower will have 230 units with a concept to provide turn-key housing for students on track to develop an innovative idea or for entrepreneuers who have offices in Tech Square already. Another big Think Tank I think!
Invest Atlanta has agreed to fund up to $70 million in construction costs. Only three similar dorms exist in the nation, according to Invest Atlanta – at Stanford, Columbia, and New York universities, with one more to open in 2015 at University of Florida.
Tech Square Tower is being developed by Gateway Developers and South City Partners. Gateway is developing Centergy, the 12.5-acre project that's just south of the new building.
Monthly rental prices for a fully furnished unit, with utilities, are to range from $1,035 for a one-bedroom unit, to $2,565 for a four-bedroom unit.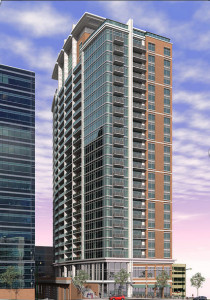 Almost half the affordable units, 11 of them, are to be three-bedroom units priced at $1,860 a month. Eight one-bedroom units are to be available, at $930 a month. Four two-bedroom units are to be available, at $1,325 a month. Zero four-bedroom units are to be available at affordable prices.
Atlanta Mayor Kasim Reed, who chairs Invest Atlanta's board, cited the dorm's planned affordable housing units as he emphasized his interest in holding developers accountable for providing the number of units they promise when they seek city funding assistance.
As construction progresses, we will keep posting photos, as well as any other information we may learn!