Traditions are such a wonderful thing. Something takes time to get started, but then it becomes an annual event, and we look forward to it each year.
Southeastern Flower Show Cobb Galleria Centre, February 25-26, 2011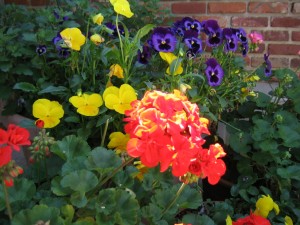 The winter we've experienced here in Atlanta certainly does not compare to what our neighbors to the north have gone through. But, I think everyone is ready for spring. And a visit to the Southeastern Flower Show is JUST the ticket you need.  If if you live in a condominium, you'll appreciate the displays and the spring-like feeling you'll have once you leave this event.
This year, the Southeastern Flower Show is chaired by my good friend, Mary Norwood and her husband, Felton.  The theme, "InTune with Blooms" will emphasize the enjoyment of music in the garden and outdoors and will feature live performances throughout both days.
Professionally designed gardens will have been built INSIDE the Centre, and you will have the opportunity to visit, explore AND ask questions. Some of the past displays I've seen included waterfalls and fish ponds that we easily 500 sq ft in size!
It's a pretty amazing site.
General Admission tickets are $18 on show days, but you can save $3 per ticket by purchasing tickets in advance at the Southeastern Horticultural Society's website.