How's The Atlanta Real Estate Market?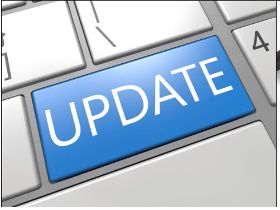 I wanted to share some information regarding the Atlanta real estate market from the recent Case-Shiller Real Estate Report.
The entry-level market has strong demand and very low inventory. There are many multiple offers and values rose faster than other segments.
The luxury market is a buyer's market with buyers negotiating better pricing and terms.
Mortgage rates are rising slowly which will impact affordability. Metro Atlanta continues to be very affordable relative to other metro areas around the country.
May pending contracts were up .6% from April and up 8.6% from the prior year. May closings were up 11.7% from April and down 1.3% from the prior year.
Year-to-date pending sales units were up 6.5% versus the prior year. Year-to-date closings were up 2.8% versus the prior year.
The Average Sales Price for May was $322,000 – up 3.2% from April and up 6.6% from last year. 2018 is on track to be the highest annual ASP on record.
Inventory for May was up 5.3% from April and down 8.8% from last year.
Overall Months of Supply for May was 2.4 months. Six months is considered normal. Luxury properties took longer with homes above $1 million averaging 10 months and properties over $2 million averaging 16 months to close. The luxury market remains a buyer's market in many areas.
The Average List-to-Sale Price Ratio was 97% for all price points. Many properties in high-demand areas are selling above list.
The latest Case-Shiller Index for Atlanta (5/29/18) was up .8% compared to the previous month. Metro Atlanta home values are up 73% from the bottom of March 2012. Increased home values are building equity and getting sellers back into the market.
I always, repeat, ALWAYS tell my clients, whether you are a Buyer or a Seller, that the real estate market will be different for you depending on your real estate plan. Are you looking to refinance? Are you looking to purchase an investment property? We look at your specific real estate needs and goals, and then we talk about the market and what will work best for you. This, coupled with a great lender from our Team Lenders, and we will all work together to make your real estate experience a great one!
Let's sit down over coffee (or an adult beverage) and talk about location, location, location…and how important that is in real estate.