During the real estate process, I get asked all kinds of questions. Some of them relate to real estate, but others don't.
"Can I write off my marketing fees and closing costs on my taxes?"
"How much will my credit score drop when I do a short sale?"
"Can the Lender come after me for the difference of the balance of my loan if my home is foreclosed on?"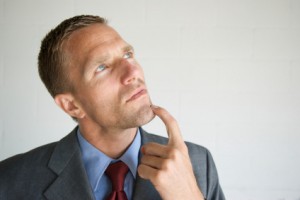 Those are NOT real estate questions, as much as they may sound like it. They are related to the sale of your home, but they require a different interpretation! And a professional, based on what the question is about…be it a legal matter or a tax matter.
Also, you should not rely on information from someone that is not in the same state you are (especially for legal questions) as laws vary from state to state. Take a look at this question that appeared on a national real estate website today…. the question is asked about real estate in Georgia. The owner lives in California. The person answering the question is from…..NEW HAMPSHIRE!!!
And just as I went to get the question and the answer, the person has removed the discussion! How funny. It was a question about being foreclosed on in Georgia and the HOA still going after delinquent dues. The person from New Hampshire said they have to go to court. Now that may be true for the HOA fees, but not for the foreclosure, and the answer was not really clear.
Here in Georgia, you don't go to court for foreclosure…we are a non-judicial state. At the closing and purchase of your home or condo, you sign a document that gives the lender the power to take your property if you do not pay your mortgage. We often joke at the closing table that this is referred to the "You don't Pay, You don't Stay" clause of your mortgage. They can send you notice, then publish notice in the ocal paper that serves as public record for 4 weeks, and sell you home on the courthouse steps.
Moral to the story…get professional advise from the RIGHT professional in the RIGHT state!