A Miami-based restaurant chain is scouting metro Atlanta for locations.

Lime Fresh Mexican Grill expects to open at least three restaurants initially, and founder and CEO John Kunkel believes the Atlanta market could bear up to six restaurants.

"We're anti-chain, even though we are one these days," he said. "We try to find communities we can tie into."

Kunkel said he likes the feel of Midtown, the Little Five Points area, and the college areas in Atlanta, too, like Emory University, and has been scouting all of those areas.

Menu items include classics like tacos, burritos and quesadillas.

The chain is not affiliated with Lime Taqueria, the Smyrna restaurant owned by Atlanta businessman Rene Diaz.

Founded in 2004 in Miami, Lime Fresh Mexican Grill has eight locations in the Miami area and one in Orlando.

But the concept got a boost earlier this year when Maryville, Tenn.-based Ruby Tuesday Inc. (NYSE: RT) signed a licensing agreement with Kunkel and Lime Fresh Mexican Grill to grow the concept.

The agreement, signed Sept. 13, gives Ruby Tuesday the opportunity to operate up to 200 Lime Fresh Mexican Grill restaurants in the eastern United States, excluding Florida.

"Given that the fast-casual segment of our industry is proven and growing, and demand exceeds supply, we believe opening smaller, inline locations under the Lime brand is a potential growth option for us," the company reported in an Oct. 6 filing with the Securities and Exchange Commission. "We expect to open one or two smaller prototype, inline company-owned Lime restaurants during the remainder of fiscal 2011."

Entering the growing fast-casual restaurant segment "with a strong brand such as Lime" gives Ruby Tuesday a way to expand with lower risk, the company said.

"Lime is really Ruby's growth vehicle right now," Kunkel said. "We will use their infrastructure to grow."

Growth vehicles

Lime Fresh Mexican Grill isn't the only growth concept Ruby Tuesday is bringing to Atlanta.

Truffles Café, an upscale café concept with an average $18 check that currently operates three restaurants in the Hilton Head Island, S.C., area, is expected to open Dec. 8 at the former Ruby Tuesday location on Lenox Road in Buckhead.

It is the first Truffles Café operated by Ruby Tuesday.

Menu items include soups, salads, sandwiches, a signature chicken pot pie, house-breaded fried shrimp, pasta, ribs, steaks, and a variety of desserts.

Like Lime Fresh Mexican, Ruby Tuesday expects Truffles Café will help it grow, said Stewart Newbold, Truffles Café operating partner, who was once with Ruby Tuesday.

"This is the first of what we hope to be 200 Truffles Cafés nationally," he said.

If the Buckhead Truffles Café proves to be successful, other locations may be possible in the market, Newbold said.

"We see [Atlanta] as a very strong market," he said. "There is a keen eye on it."

Ruby Tuesday is also converting some of its restaurants to Jim 'N Nick's Bar-B-Q and Wok Hay, an Asian concept.

Earlier this year Sandy Beall, Ruby Tuesday founder, president and CEO, told investors the conversions "have the potential to grab average restaurant volume increases of $1 million."

"It seems they are repositioning the brand, to be a multi-focused operator like YUM! Brands," said Eric Giandelone, director of food service at Mintel International Ltd., a consumer research firm.

YUM! Brands Inc. (NYSE: YUM) operates brands A&W, Long John Silver's, Taco Bell and KFC.

"Ruby Tuesday is inching toward that in some ways with the licensing agreements [with Lime Fresh Mexican Grill and the other concepts]," Giandelone said. "They haven't completely acquired those companies, so it is baby steps in that direction, but it is a way for them to buttress some sagging sales."

Ruby Tuesday reported $302.6 million in revenue for the first quarter of fiscal year 2011, which ended Aug. 31, compared with $300 million during the same quarter in 2009.

The company reported net income of $12.4 million during the quarter, compared with $6.1 million a year ago.

Ruby Tuesday owns, operates or franchises 877 restaurants in 46 states, 15 foreign countries and Guam.

Wrapping up the market

Lime Fresh Mexican Grill's entrance falls on the heels of another large fast-casual chain planning to expand in the market.

Denver-based Qdoba Mexican Grill, with locations in Alpharetta and Suwanee, recently announced it has two or three sites in the pipeline in metro Atlanta, and may put in as many as 30 restaurants.

Qdoba, a subsidiary of San Diego-based Jack In The Box Inc. (Nasdaq: JACK), has been focusing growth in markets where it has little or no presence, and Atlanta fits that category.

Chipotle Mexican Grill Inc. (NYSE: CMG) has 13 metro Atlanta locations, and Atlanta-based Moe's Southwest Grill has 64 metro locations.

Other Mexican concepts in town include Willy's Mexicana Grill and numerous mom-and-pop ethnic restaurants.

Lime's Kunkel knows it is a crowded field.

"There are 9,000 Mexican concepts out there," he said. "Atlanta is so densely populated with other Mexican concepts. But we're unique in what we do."

Lime Fresh Mexican Grill is a cross between fast-casual and a neighborhood restaurant, Kunkel said. "We have all the convenience of fast-casual and casual dining."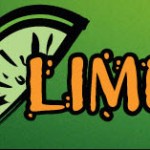 It would seem that as quickly as restaurants close, something else is on the horizon. Hopefully we will see a Lime Fresh Mexican Grill in Midtown in the coming months???