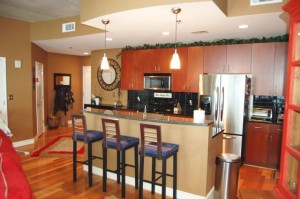 As a real estate broker, I am constantly watching the market. Looking for trends on a more short term basis and seeing what is going on in the market. We then can go back and look at previous years, or months, and try to make sense of it all.
But this Midtown Atlanta Market Report for Plaza Midtown Atlanta is a wild one. With only 10 homes having activity (the lowest I have ever seen for this building) we have to look at each listing to see the numbers:
Average List Price – $209,900 (1 Two Bedroom at $219,900 and a 1 bedroom at $199,900 — overpriced indeed)
One Contingency Pending –  A 2 bedroom at $359,900 (Not sure HOW that will appraise out?)
Under Contract –  $203,333 with prices ranging from $160,000 to $200,000
Under Contract Pending Lender Approval – $188450 which is a 1 Bedroom at $117,000 and a 2 Bdrm at $259,900
SOLD – Average Price $158,500 with a 1 bedroom at $124,000 and a 2 bedroom at $193,000
Compared to 2007-08 when the building delivered and 2 bedrooms were $330,000- 425,000 the prices have taken a serious beating at Plaza Midtown.  Appraisals of past sales (of which most are lower prices) will drive prices, but at the same point, with such limited availability, what will happen?  It would probably take a 6 month period of NO SALES in the building so that the values would then be able to start to climb? This is going to be an interesting one to watch.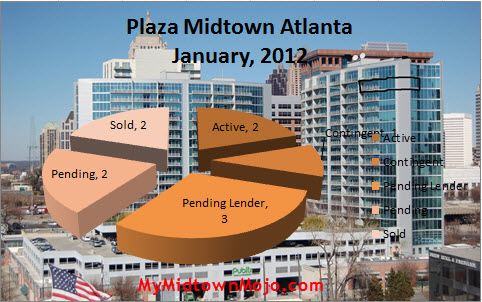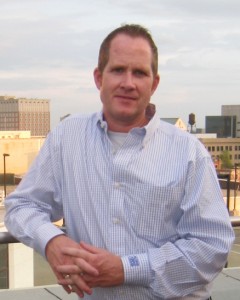 For More Information on how we can best serve your Midtown Atlanta Real Estate needs, please fill out the online contact form or call us at 770.713.1505.
We specialize in Condominium homes in Midtown Atlanta and other In Town areas of Atlanta. If you are planning to Buy or Sell real estate, let us help you explore all the possibilities available to you and help you find just the right home you will LOVE!
For a Quick Look at Midtown Atlanta Condominiums:
Midtown Atlanta High Rise Condominiums
Midtown Atlanta Mid Rise Condominiums
Perhaps you are interested in Historic Midtown? Take a look at Homes For Sale In Historic Midtown Atlanta