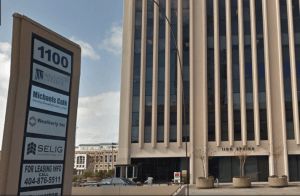 Parkmobile LLC will relocate its corporate headquarters from the Cumberland/Galleria area to Midtown Atlanta's 1100 Spring Street in October. you might recognize this building tucked between Williams Street/The Downtown Connector and Spring Street. ( I did have to Google Map the address to know exactly which building this was!) It's primary tenant (and I believe owner of the building) is Selig Enterprises. And you know them for developing such Midtown buildings as Plaza Midtown, 77 12th Street Apartments(and the sister building 60 11th Street–currently under construction) and 1010 Midtown.
Parkmobile to move headquarters to Midtown Atlanta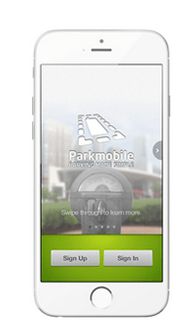 Parkmobile, LLC is the leading provider for on-demand and prepaid mobile payments for on- and off-street parking. Their services are used in more than 600 locations in the U.S. by millions of registered users. Parkmobile's investors include Fontinalis Partners, Parkmobile Group, Bluefield Investments, BCD Group, BMW Group, SP+ Corporation and Urban Mobility. Fontinalis Partners, with offices in Detroit and Boston, is a venture capital firm strategically focused on Next-Generation Mobility.  With annual global revenues of $24 billion, including $9.2 billion partner sales, BCD Group is an international market leader in corporate and online travel, off-airport parking and the mobile parking industry.
"Atlanta is now our 'flagship' location and the goal is to make it a model for mobility technology around the world,"Cherie Fuzzell, CEO of Parkmobile, said in a statement.