This morning, I was following up on some blog comments, and found where one of my Midtown Atlanta Market Reports had been referenced on a local forum, city-data.com under the Atlanta section. It might be hard for you to find the specific comment thread, so I'll share it with you. But the question raised by one person lead me to Just Because the Lights Are NOT On, Are Midtown Atlanta Condo Buildings Empty?
Comment #1:
Can someone provide evidence that there are lots of empty condos in Atlanta still? I keep hearing this on this forum, yet I keep seeing reports that condo inventory is dropping lower and lower intown. Here's a Plaza Midtown update from this month, for example, which states that there are only 5 units currently for sale:
Midtown Atlanta Market Report | Plaza Midtown Atlanta May 2012
Especially after the Atlantic shifted from condo to apartments earlier this year, condo inventory has been drying up at a faster pace.
That comment was followed by Comment #2:
"A blog run buy a guy who is an agent primarily selling condos in midtown has an interest in painting a picture that now is the time to buy, buy, buy. Maybe it is, I've really got no clue. Just because the inventory gap is finally beginning to narrow does not mean it's a healthy market.
I think a lot of that inventory finally hit prices where it was really attractive, after buildings were on their 2nd or 3rd developers because nobody could make a profit. I know two people that have lost condo lease renewals on condos in atanta because their landlord-owners couldn't get approval to lease the unit another year due to caps. I've heard there are multi-year waiting lists at a lot of buildings to rent out your unit. The Atlantic took 300+ never-occupied units off the market earlier this year, and decided to rent them instead. The rental market is so strong right now, condos included."
So, allow me to address BOTH of these comments…
First off, the Market report Comment #1 refers to actually had FIVE homes Under Contract, and there were only THREE Active Listings in the building that month. But to answer that question, quite simply, NO, THERE ARE NOT  A LOT OF EMPTY CONDOS IN Midtown Atlanta. I'm currently posting June Market Reports, but here is a quick break down of the available inventory in the major buildings that I track.
Spire                            8
Viewpoint                 8
Metropolis                6
Plaza Midtown         4
Aqua                            3
1010 Midtown       20
805 Peachtree         3
905 Juniper              4
Cornerstone              2
Tuscany                      6
Park Central              6
White Provision     10
Dakota                          1
Mid City Lofts           0
Mayfair                        4
Considering  some 2-3 years ago, many of these buildings had 15,20, maybe even 30 listings is a dramatic change in inventory.
But let's address Comment #2. — Thank you, yes, I AM a real estate broker that focuses on the Midtown Atlanta Condo Market. Unfortunately, I'm not a painter. And it's far from a Buyer's market right now. It's now a SELLER'S market. Price your Midtown Atlanta condo right, and it will most likely have multiple offers on it!  Why? Just look at the numbers above again! Case in point, I have a Buyer that only wants to live in Mid City Lofts, and wants a 2 bedroom floor plan. What's he doing? Sitting. And Waiting.
Comment # 2 was correct about rental permit waiting lists. I have a client who purchased in 2007…he just cleared the waiting list this week! He purchased another home in another building a year later and is currently #37 on the list in that building….after all this time!
Is it a Buyer's Market? That depends on a number of things. If you feel the need to be mobile for a job transfer, or some other reason to be flexible to move (marriage, divorce, whatever) then buying is not for you. Also, if you think you might be moving in 2-3 years, buying again might not be right for you. But, that too depends on the purchase price. Last year, if you would of been one of the fortunate buyers to pick up a Cornerstone Village condominium for $50-70,000, you have almost no place to go but UP in value.  $50K for a condo in the heart of Midtown Atlanta…that's crazy! Now, those same units are up to the $80's.
"I think a lot of that inventory finally hit prices where it was really attractive, after buildings were on their 2nd or 3rd developers because nobody could make a profit."
Such is NOT the case. Only two buildings have "changed" and it was not developers, but the LENDER that went under. A portion of the inventory in Luxe Midtown Atlanta and The Atlantic at Atlantic Station were two such examples. 1010 Midtown is still being marketed and sold by Daniel Corporation and Selig Enterprises, the original developers. When Viewpoint Midtown sold out last year, it was still under Novare Group, the original developer.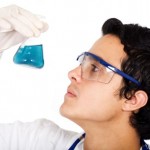 A later commenter (now I can't even find the thread) said something to the effect that Yes, Midtown condo buildings are empty, just drive down the street at night and half the windows are dark! That's a pretty uninformed and unscientific way to determine the condition of the condo market in Midtown Atlanta. Windows can be dark from anything from good drapes, to vacation or business travel, out to dinner, asleep, the list could go on. I have sold condos to people that use them as a vacation home, so they are dark for a month at a time, but they are not "empty."
Midtown Atlanta condo inventory is low right now because many homeowners are upside down in their homes. They owe more than the home is worth. If they are working, and able to make their mortgage payments, they can't sell and move, because they can't make up the difference at the closing table between the value and the loan. They will only qualify to do a short sale if they can prove a hardship, like job loss or income loss, medical reasons, or job transfer. And, even with a job transfer, some may not want the "hit" in their credit score from a short sale.
My Midtown Atlanta Market Reports can be used both ways….to Buy or Sell a Midtown Atlanta Condominium. But more importantly, they are to help the Midtown Atlanta Condo owner or buyer be informed about the market conditions.