Park Central Condominiums was one of the early apartment-to-condo conversions in Midtown Atlanta in 1999.
It's a great location, convenient to Peachtree Street and 12th and Midtown, as well as Piedmont Park. Other than Above The Four Seasons, it's the ONLY Midtown Atlanta condo building that has an INDOOR lap pool! So when it's cold outside, you can still get your exercise!
What's My Park Central Atlanta Condo Worth?
Let's look at sales activity in the building for September….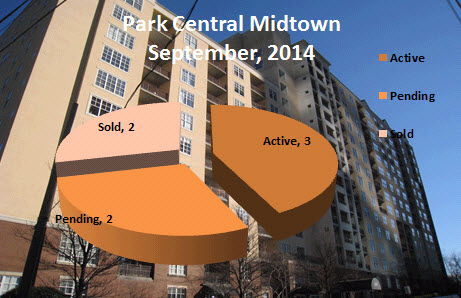 ACTIVE LISTINGS (4)
Three 1 bedrooms ranging from $160,000  to $175,000
One 2 Bedroom at $260,000
PENDING LISTINGS (UNDER CONTRACT) (2)
One 1 Bedroom at $190,000
One 2 Bedroom at $249,000
SOLD (2)
Two 2 Bedrooms at $239,000 and $245,000
In comparison, in September, 2013, there were four 1 bedrooms that sold, ranging from $136,000 to $161,000 and three 2 Bedrooms that sold ranging from $191,000 to $240,000.
Another example of some nice price appreciation for the owners at Park Central Condominiums!
What's My Park Central Atlanta Condo Worth? Want to know what your Park Central condo could sell for?